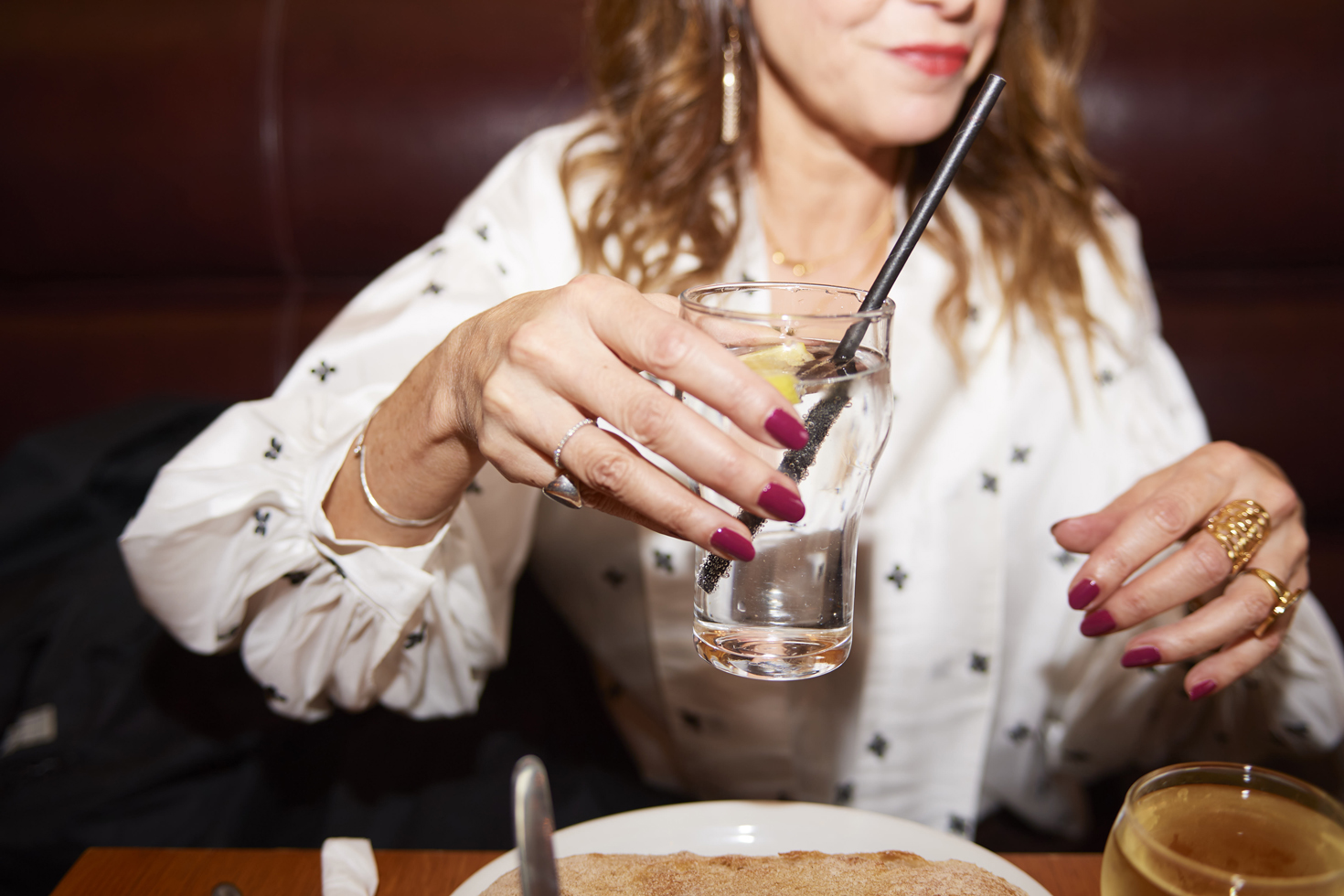 Strolling around with the distributor from Wouters & Hendrix, meet
Ellen
van Stappen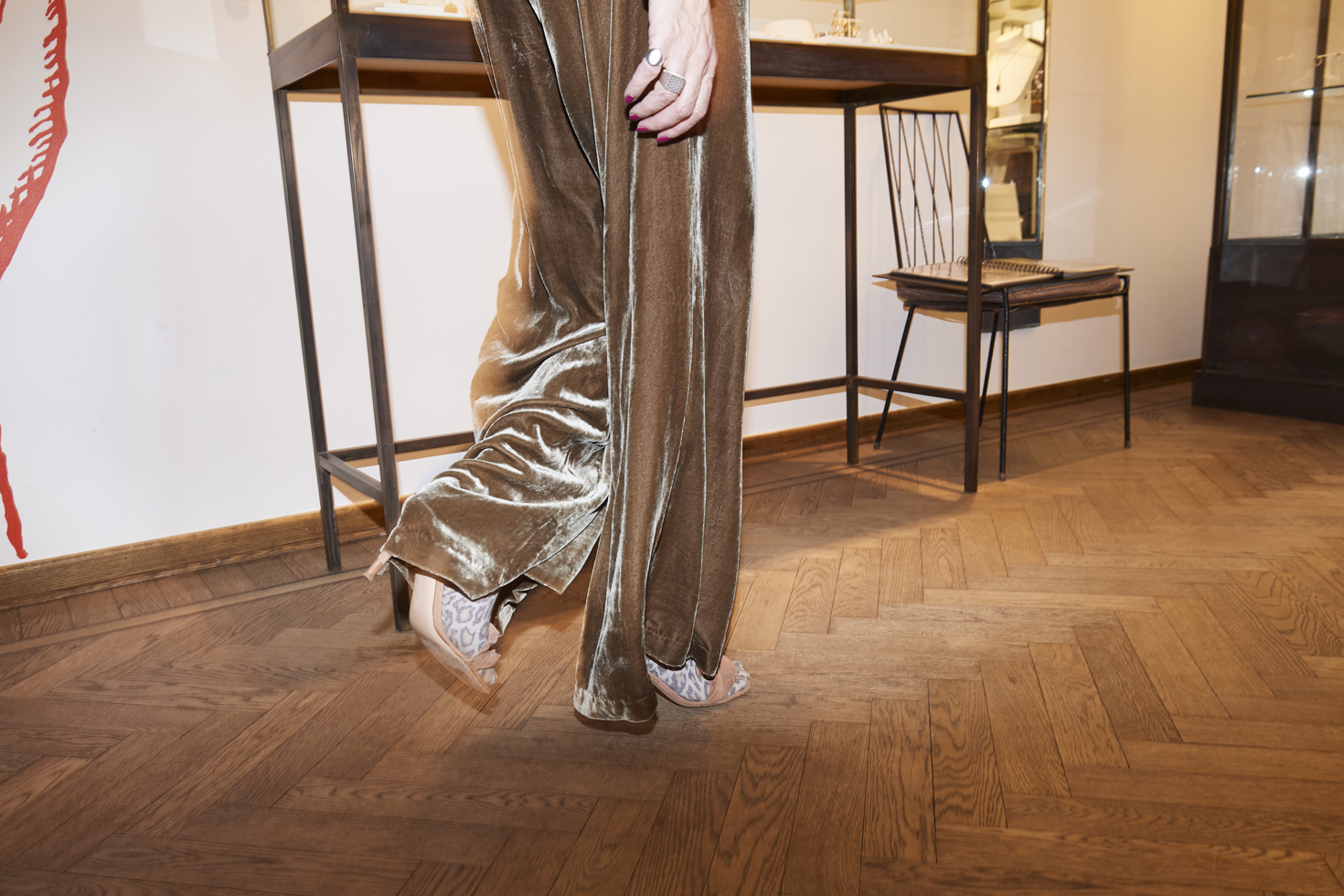 Photography Liselore Chevalier
Clothing Ellen
Rhett trouser Ulla Johnson
Essential blouse metallic gold Equipment
Shoes Ellen's personal collection
Wouters & Hendrix necklace

We met the jewelry connoisseur Ellen Van Stappen; our distributor of Wouters & Hendrix, in Brussels. Find out why she still gets surprised by the fresh, relevant and alluring designs after working with the Wouters & Hendrix ladies for fifteen years..
Ellen, can you tell us more about your background please?
I studied languages and economics and discovered my passion for sales and marketing in my
early twenties. I started in maternity fashion where my job responsibilities included production and customer service but soon I found out the showroom was my place to be.In 1996 I started working for Chris Janssens, a Belgian designer collection, where I contributed to an extensive growth in the Benelux and abroad.
In 2003 my path led me to Wouters & Hendrix where I dealt with worldwide sales, PR, press and retail management during my years as an employee.
In 2008 my dream of having my own sales agency became a reality with the Wouters & Hendrix jewelry collection as my 'cheval de bataille'.
What was your first touch with W&H?
I must have been 15 or 16 when my mother offered me my first Wouters & Hendrix jewel in the form of a brooch!

What makes W&H after all these years still so special?
My love and respect for Katrin Wouters and Karen Hendrix.
Their unrestrained creativity and the fact that they still surprise me after all these years.
To me they are the founders of contemporary, bespoke, design jewelry and their designs are still fresh, relevant and alluring to a younger generation.

If you can step into a time machine, to which era would you travel?
The 1970s as a pivot of change in the world history, economic upheaval, sexual revolution, music, fashion.
Can you describe your world in three words?
Free, cultural, entrepreneurial.
What do you think about current fashion on the streets?
I think it's a great thing the rules of fashion are no longer dictated as it were in the eighties and nineties. There is much more room for interpretation now, although I am not so fond of the comfy revolution. Is there something more ugly than a dad sneaker?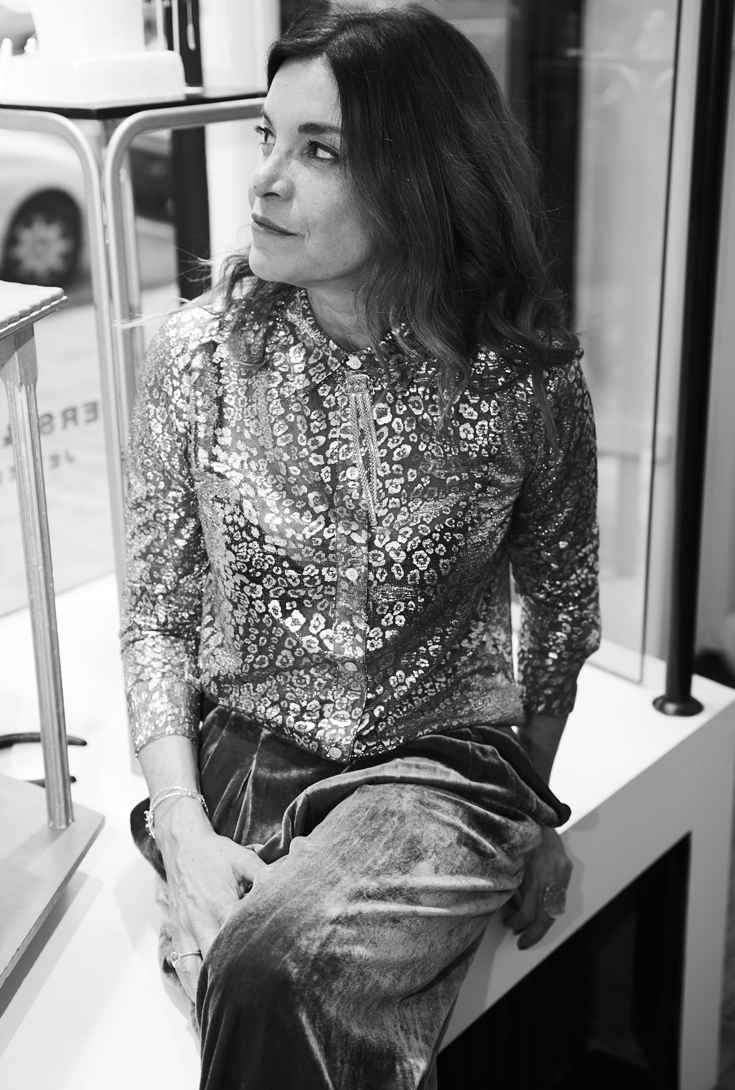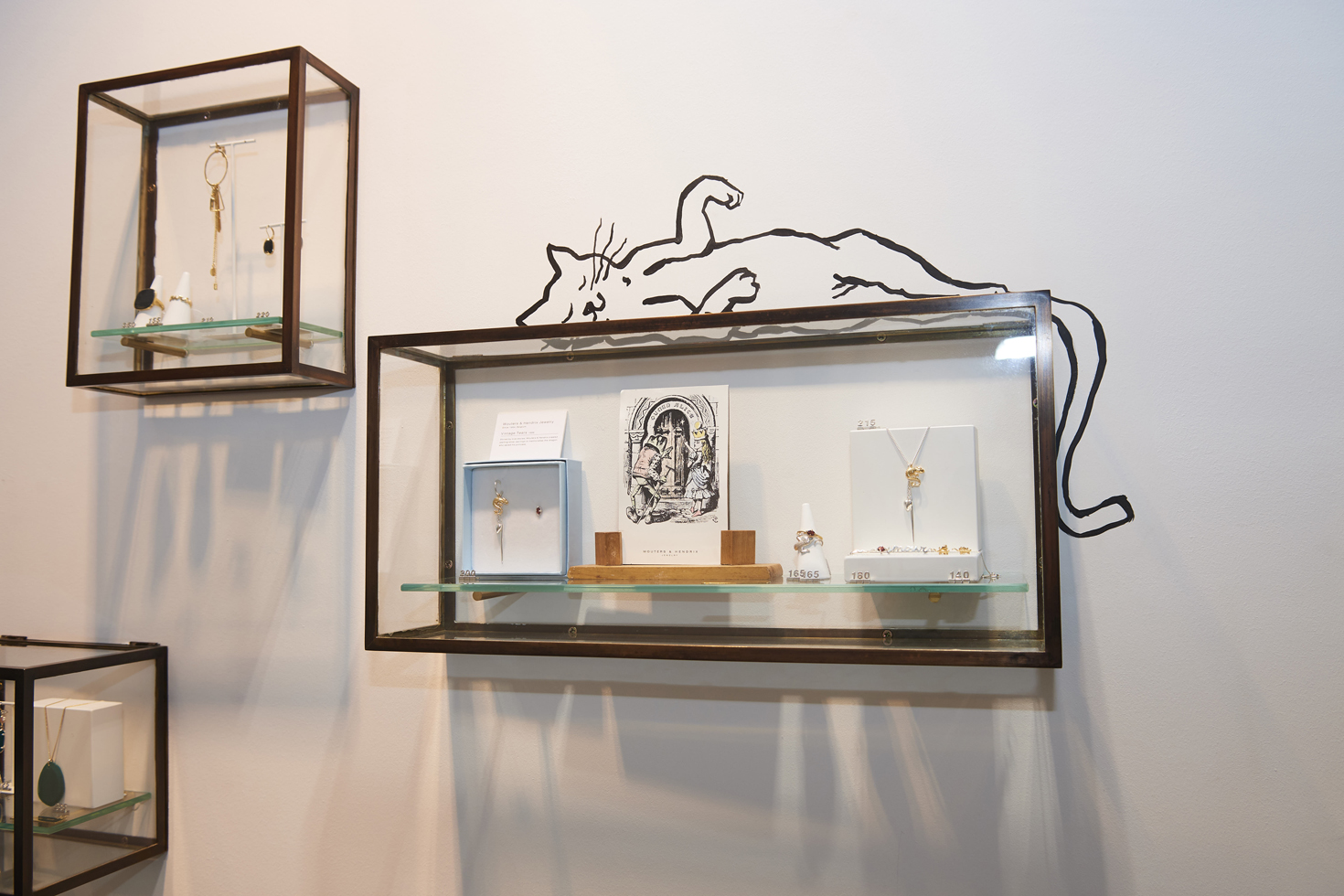 Favorite movie?
Difficult to name just one.
My favorite 'epic' movie must still be The Godfather Part II.
My favorite director is without doubt Wes Anderson.
I love his storytelling especially in Moonrise Kingdom and The Life Aquatic.
The tv serie/film La Meglio Gioventù, about the history of a family in the roaring sixties and
seventies is an absolute delight as are …. The Piano, Pulp Fiction, Midnight Express, Wall-E,
Broken flowers, Up in the air, Coma, The Big Lebowski, Habla con Ella …

What is your Objet Trouvé? Can be anything in the world.
As in an object found by an artist and displayed with no, or minimal, alteration as a work of art? I don't possess an urinoir as a work of art, but I once found a silver Baum and Mercier watch from the seventies, dismantled, waiting for me in a cardboard box at the flea market in Porta Portese in Rome.
Where do you dream about?
My own path of enlightenment and achieving the ultimate balance in life.
What is your favorite interior piece at home?
My Marcel Breuer chairs for Thonet.

Which room do you spend most time in?
I am fortunate to live in a roof top appartment which includes amazing views of the city of Antwerp from the living room/office.
Favorite destination in this universe?
Traveling to India was an eye-opener and a truly magical experience.
But there's still a lot in this universe to explore and a favorite destination yet to be discovered.
Style icon?
Iris Apfel.

Can you describe your style?
Colorful, feminine, quirky and bohemian.
I like to mix and match and I am a girly woman.
Elegance is my main priority and I love to accessorize (read bejewel).
And of course high heels, always!
A quote.
"To find inner peace, you have to finish what you've started.'"(Boedha)
"If you're with people mind your words, if you're alone mind your thoughts."
(I don't know who said this but this quote means a lot to me.)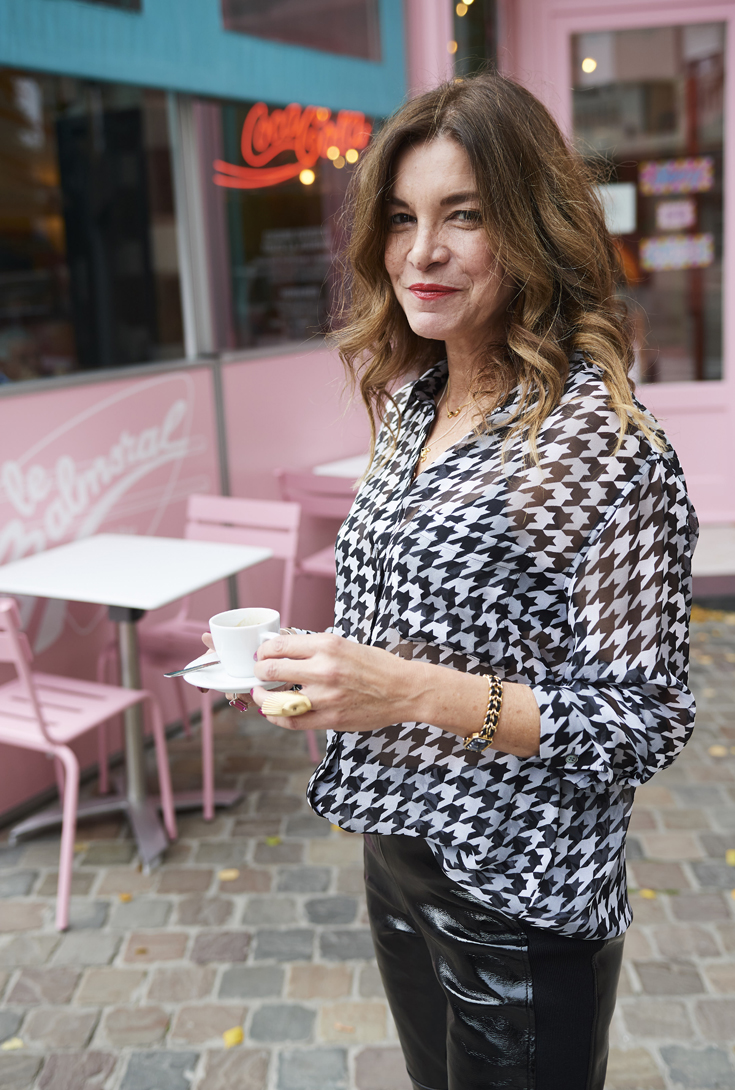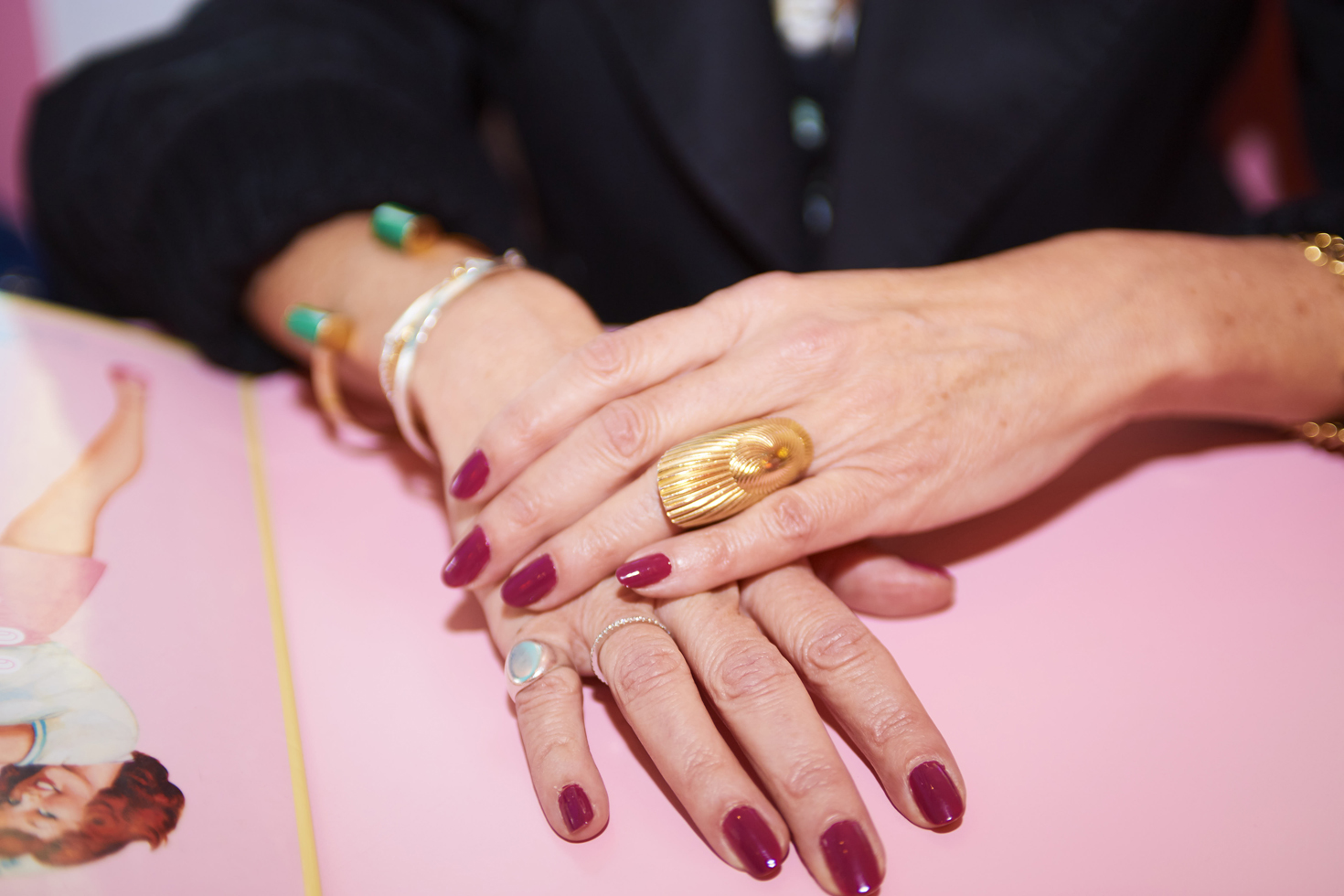 "If you're with people mind your words, if you're alone mind
your thoughts."