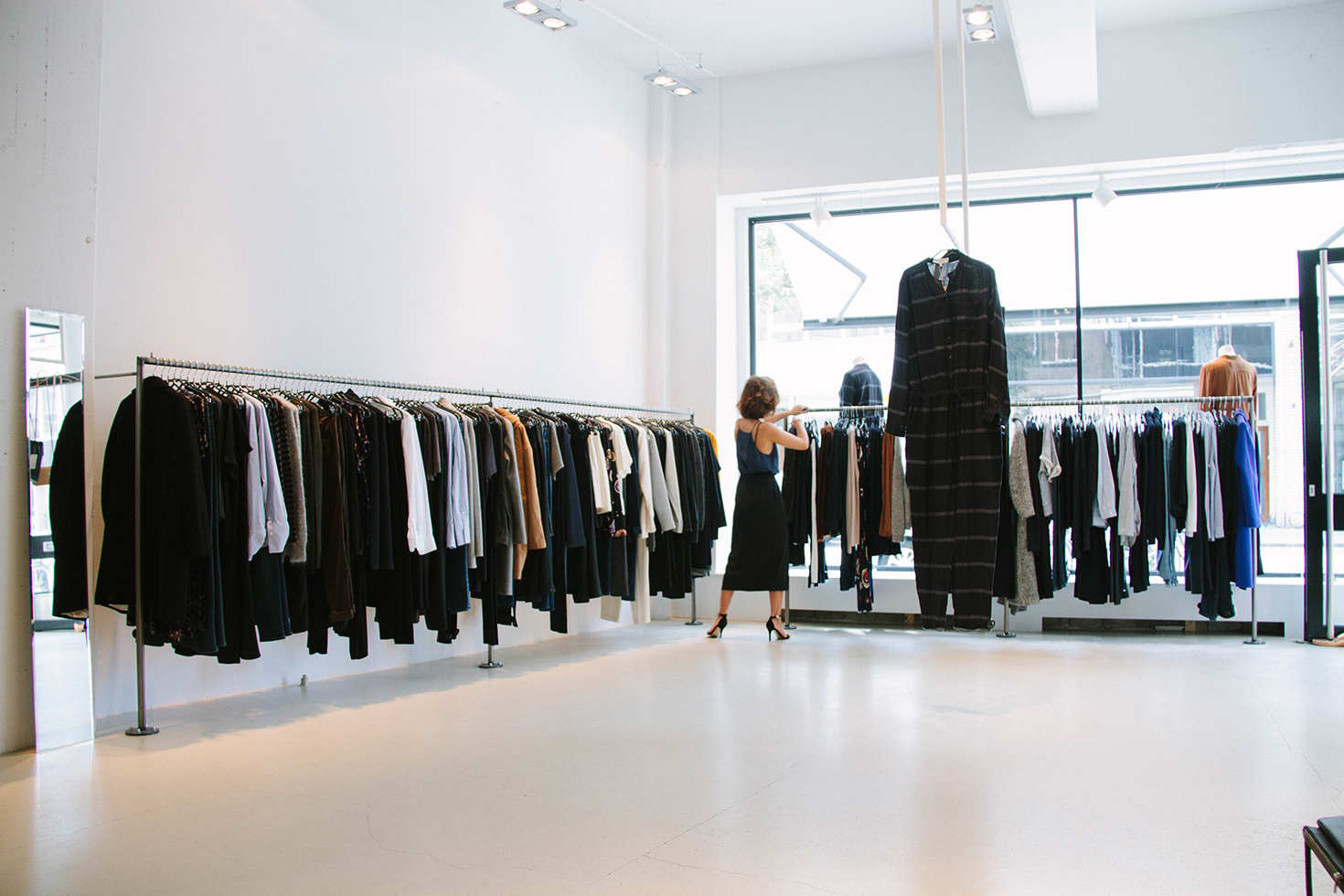 Looking back at happy times with
Sara van der Wal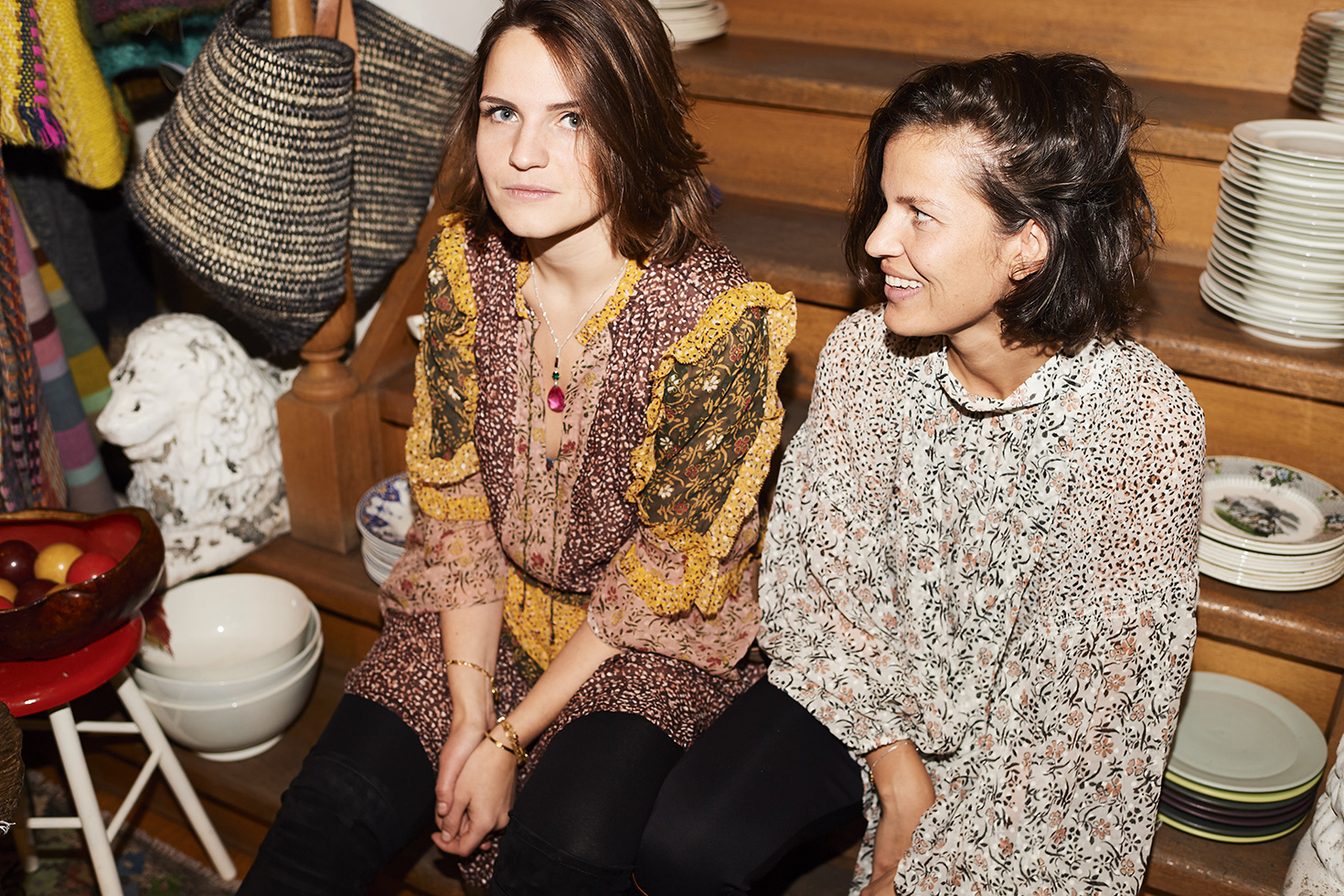 Photography: Anna Ciolina and Liselore Chevalier
Sara van der Wal has been part of the OT team for the last four and a half years. Since her start in 2015 we got to know her as a creative, enthusiastic, pretty and talented person. From the 1st of August we have to say goodbye to Sara, she will leave for new adventures. We wish her all the best and will miss her a lot. It's time to look back. 
Sara, do you remember the first time you visited Objet Trouvé and met Floor and Josje? What was that like?
I sure do, I was shopping with my mother at the Pannekoekstraat and Objet Trouvé's pretty window caught our attention, we entered the store. Steffie (Josje and Floor's eldest sister) was in the fitting room. Her son, Floris, their mother and Floor were sitting on the sofa. Josje kept an eye on the store. She kindly asked us if we needed help.
Not much later I was tipped off by three people that Objet Trouvé was hiring. I immediately passed by the store. Josje was organizing new collection and Floor sat behind the jewelry desk. I asked if they needed help for the shop and Floor replied smiling: "That's correct", whispering: "I am expecting a baby". We met up for coffee at the Urban Espresso Bar a week later. We immediately got along and the rest is history.
During the last 4,5 years we have got to see several of your talents such as styling, art direction, modeling, cooking and baking, singing, acting and of course advising customers. What is your ultimate passion? Can you tell us all about it?
It's the combination of everything because all those things have one thing in common: creativity. Yes I think my passion is creating. That's why Objet Trouvé was such a great place to work. We were always creating. Whether it was a five year anniversary magazine or making a customer happy with a new set.
What is your greatest accomplishment at OT?
In the 4,5 years I worked at Objet Trouvé the girls gave me a lot of freedom in everything I did. It varied from setting the mood, styling and organizing a photoshoot to helping a customer. It made me confident in my abilities. In my opinion this is priceless.
Did your style change during your time at Objet Trouvé? Do you have a favorite OT brand or designer?
Yes and no, I think my core style stayed and will always be the same: classic with a cool twist. Ofcourse my style developed even more because of the beautiful labels and designs Objet Trouvé carries.
Everything is so nice and every brand has it's own personality, but if I have to choose from head to toe ;): Vanessa Bruno, Can Pep Rey, Stand Aloné and Michel Vivien.
Your funniest moment in the store?
The Friday afternoons are no official Friday afternoons if there is no good record playing, we could literally slide into the weekend. Josje's playlist; "2012" is famous for some good RnB and Rap songs and they came hand in hand with smooth dancing moves, even when we got caught by customers every once in a while.
A question for 'chef Sara', can you share your best kept secret recipe with us?
Lets stay in Parisian atmosphere with this classic recipe:
Coq au vin à la Sara
Serves: an OT team; 4p
Ingredients:
1 kg chicken thighs
1 onion, coarsely chopped
3 cloves of garlic, peeled and crushed
300 gr bacon, cut into thin strips
1 box chestnut mushrooms
salt & pepper
some dried dill and paprika powder to season the chicken
butter & olive oil
1 sprig rosemary and thyme
enough red wine
1 tbs maizena
Directions:
Season the chicken with enough pepper, salt, the dried dill and paprika powder.
Heat pot over medium-high heat, add a knob of butter and some olive oil, put the chicken in the pot working in batches, then brown the chicken, turning once, about 10--12 minutes. Once the chicken is golden, remove from pot; add reserved onion, garlic, bacon and mushroom to the pot. Cook gently until translucent and golden, stirring often, about 6 minutes. Return the chicken to the pot and stir, pour in the red wine until the chicken is covered with the wine. Cook for 30 minutes on reduced heat. Make a mixture of the maizena and 30 ml of wine, pour in the pot with the chicken and let it thicken. Turn off the stove and serve with some oven baked potatoes and a green salad. Bon appetite!
What will you miss the most, and what definitely not?
The girls, one by one they are a real gem. We know each other so well and to me this is worth everything. But they are not rid of me, these girls will remain my girlfriends and hé.. I still need my new pair of Michel Vivien shoes every season! I won't miss the many files on my laptop, finally I've got space on my hard drive again. 
Some teardrops falling on your Macbook right now?
:(
It's okay. Your new Michel Vivien boots will comfort you
:)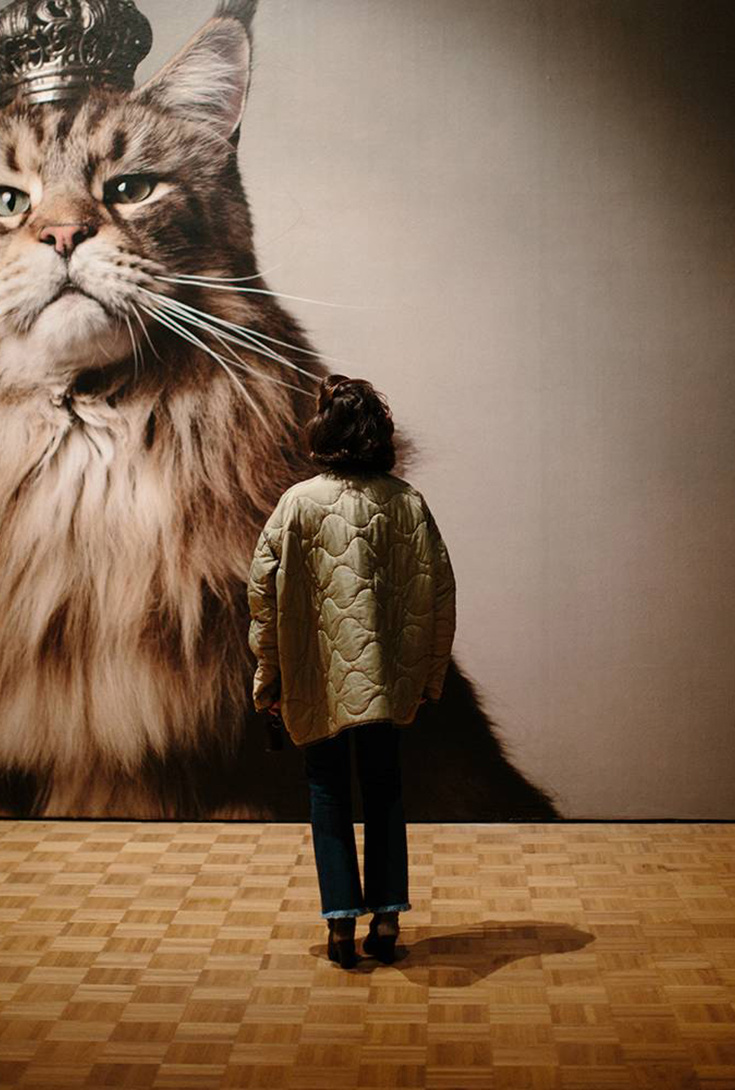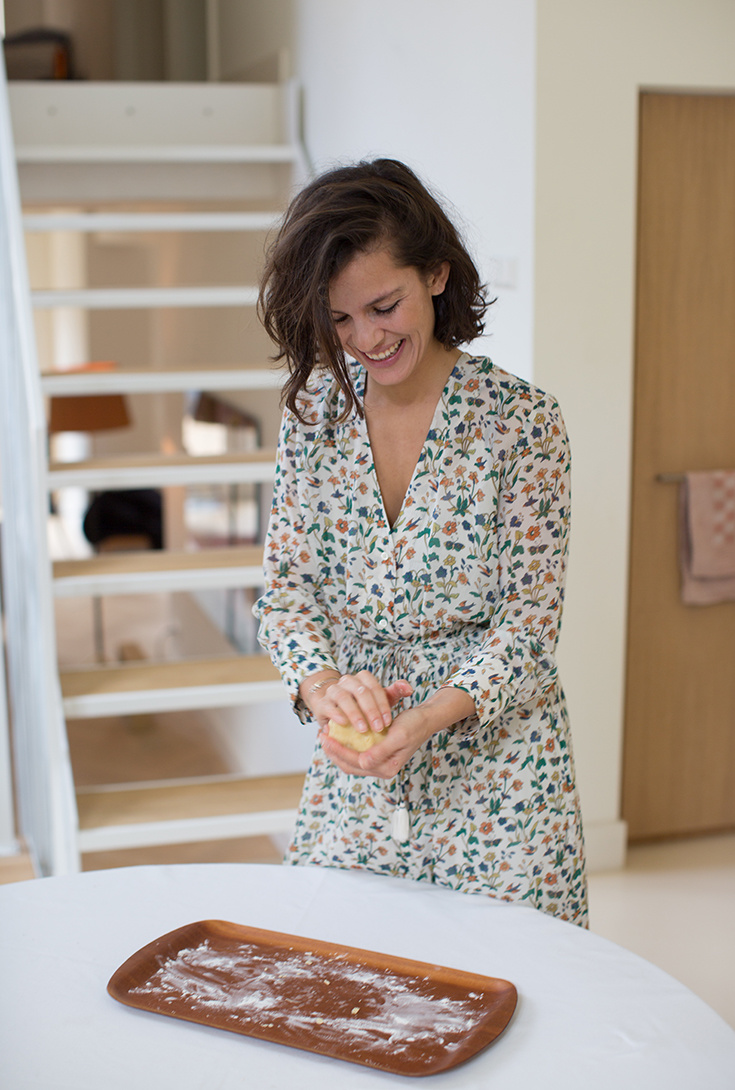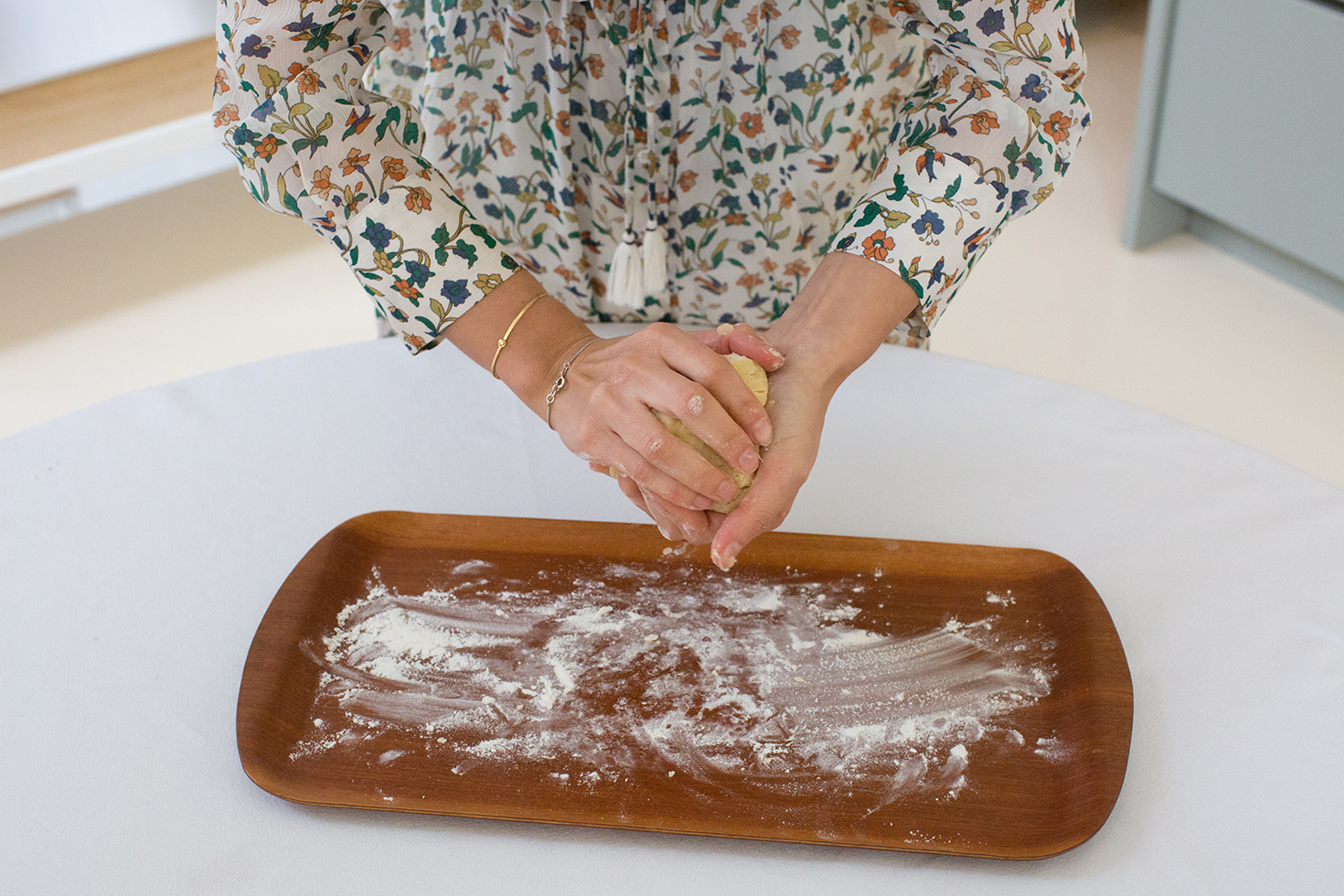 'Yes I think my passion is creating. That's why Objet Trouvé was such a great place to work.'