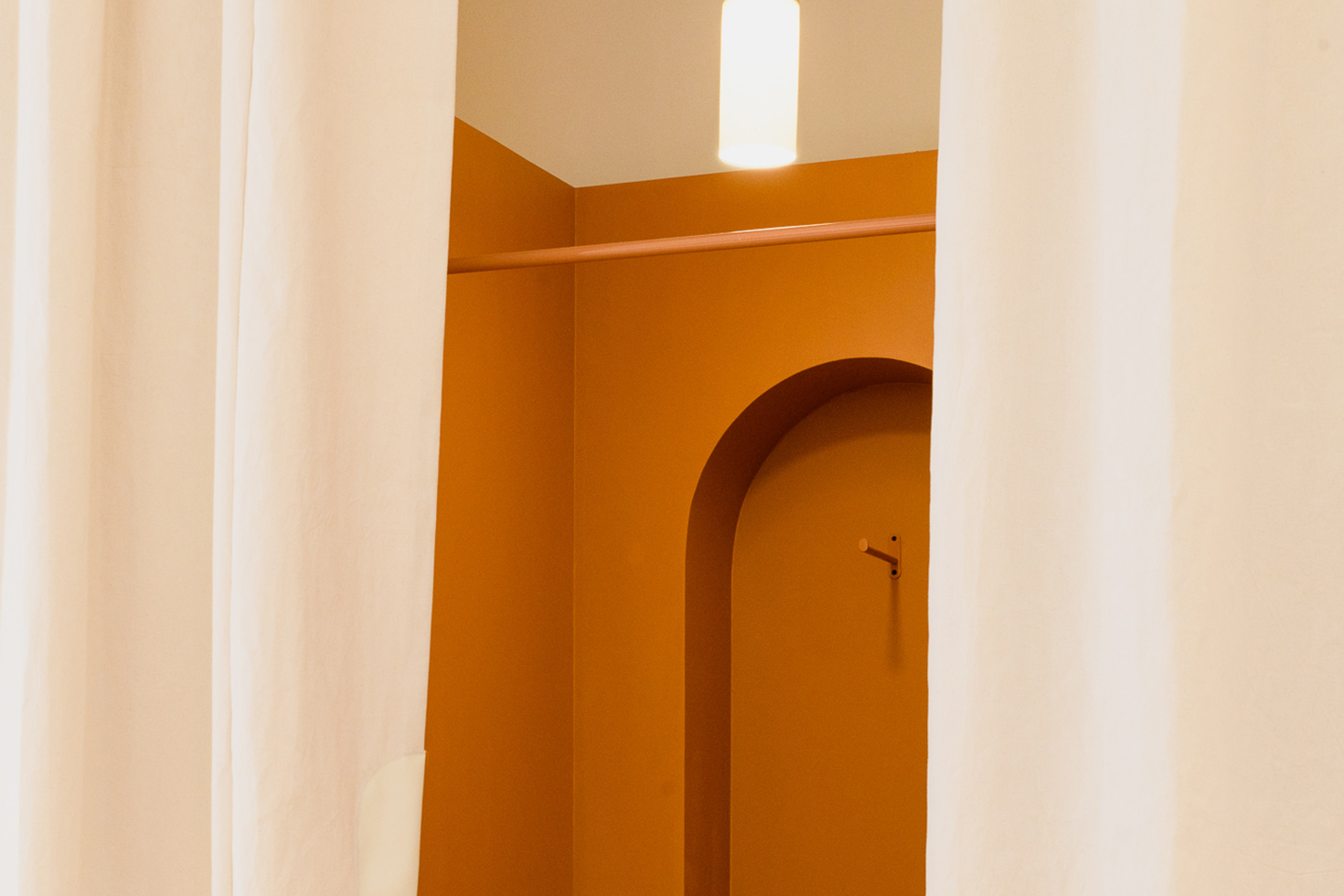 Talking about aesthetics with the founder of Pantoufle Design
Esther
Blankers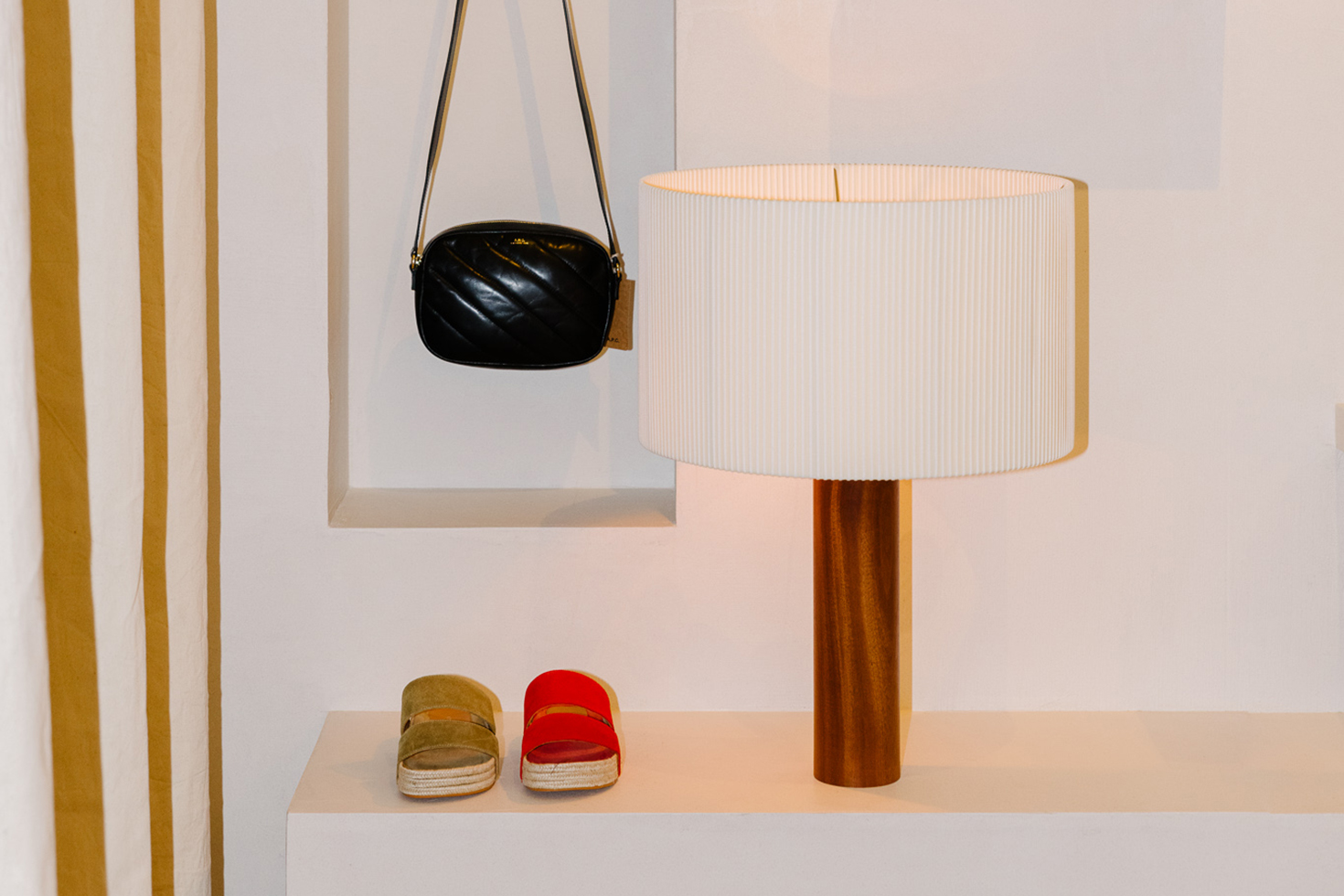 Photography Joep
Clothing Esther
Campbell jeans Citizens of Humanity
Spate shirt dress Rachel Comey
Loulou sandals Michel Vivien


Talking about aesthetics with Esther Blankers, founder of Pantoufle Design and responsible for the re-design of Objet Trouvé. She is thé interior expert on the perfect shades of warm whites. She knows everything about natural materials & fabrics AND she carries the best lamp brand, Santa & Cole. It didn't take much thought when we needed help with the re-design of our store. We talked with Esther in the new and improved Objet Trouvé store.


First of all; how do you drink your coffee?
I love my coffees with lots of warm goat milk and honey. 

Esther, could you introduce yourself and Pantoufle Design? 
I am a mother of a 4-year old named Morris, we live in the center of Rotterdam, close to my design studio/shop named Pantoufle Design.
You carry a great selection of interior products varying from Japanese ceramics to sofas from Sweden. What's your personal all-time favorite?
There are many favorites, I always love to work with pieces from makers that have put their love in creating and mastering a skill. So for example ceramics from Japanese ceramist Takashi Sogo are a favorite, classic wooden furniture pieces from the fifties till seventies never bore me and I have a deep love for washed linen and wools in faded natural colors.
What does interior-design mean to you? What makes an interior genuine? 
For me a good design is simple. Interior design should not be loud, it is about balance and silence.
When it comes to creating a home -the most important place for a person to relax and be yourself- it always should be a reflection of the people that spend their lives in that place. I love to work with timeless, well-made pieces that make you happy for a long time and that enhance your daily rituals. For me the people that spend time in a place, are always at the base of a design. Any place can give you good energy if it is built around your own personality, with its own unique habits and style.
What brand or a type of product is on your wishlist for the collection of Pantoufle Design?
We are working on our own Pantoufle collection and I really hope in the coming months that we will have the first pieces in our showroom.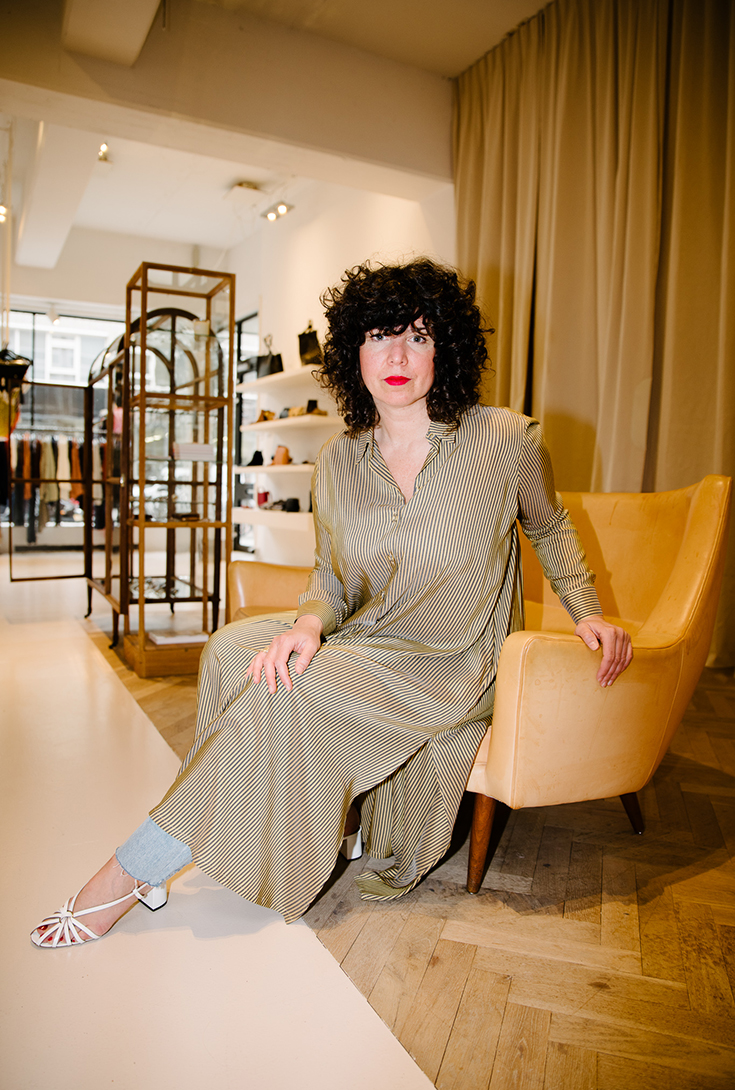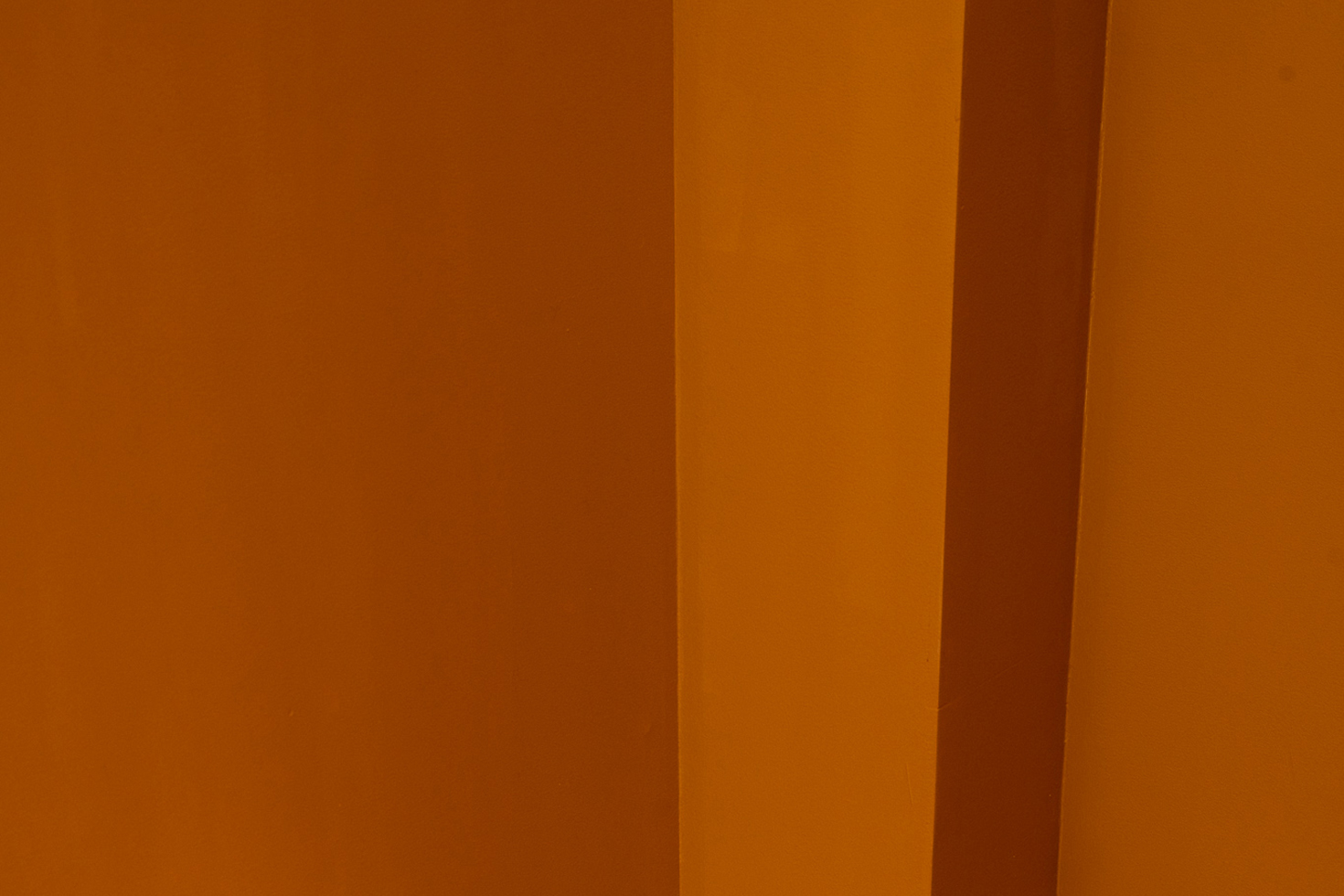 What design assignment is on your wishlist?  
For me it is more about people than places. Any assignment can be rewarding if you connect with the people you work with.
Do you also have a thing with fashion?
Yes, I love fashion too and I tend to look at it the same way as I look at interior pieces. Clothes work well for me when they are timeless, well made from natural materials and incorporate a mix of masculine and feminine lines.

Name three things you can't miss in your wardrobe.
The color dark blue, chunky knitted pulls, and a classic coat.

Can you tell us more about your collaboration with Objet Trouvé? What links you together? 

When Floor and Josje asked me to collaborate on the shop renovation I was immediately enthusiastic. Because for me, collaborations with people that you connect with, are the best. My first shop was located close to Objet Trouvé, so that is how we got to know each other more and more. I think we tend to look at design in a same way.
What did you aim to achieve with this your design for Objet Trouvé?

I wanted to give the shop a relaxed feel, with terracotta walls, Spanish lamps, plastered shelves and organic shapes.
And what do you think of the result?

I am very proud of what we have created together. I think the new elements incorporate well with the existing ones and I think it works well as a background for their beautiful wardrobe pieces.
Last but not least, how do you maintain your beautiful curls? 
They tend to have a mind of their own, but I love washing my hair every day. My favorite shampoo is the Love curl shampoo of Davines.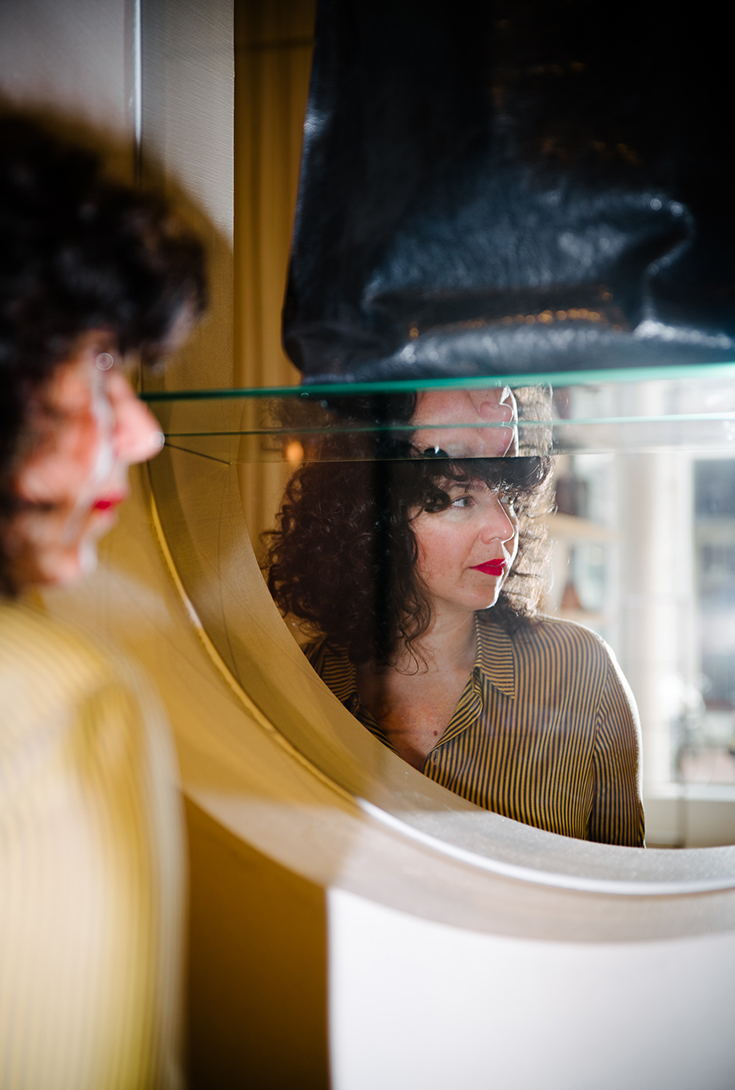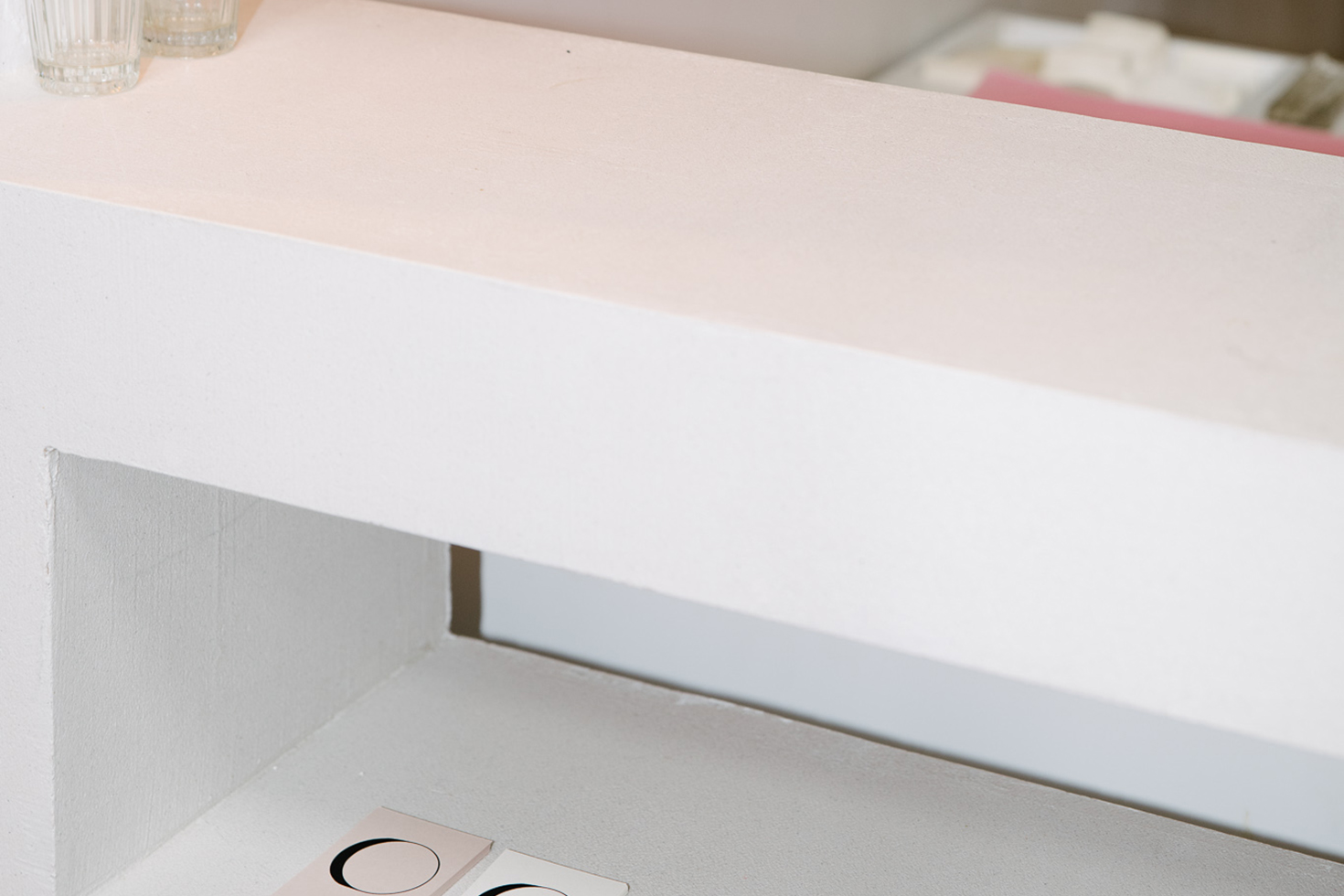 'I wanted to give the shop a relaxed feel, with terracotta walls, Spanish lamps, plastered shelves and organic shapes.'