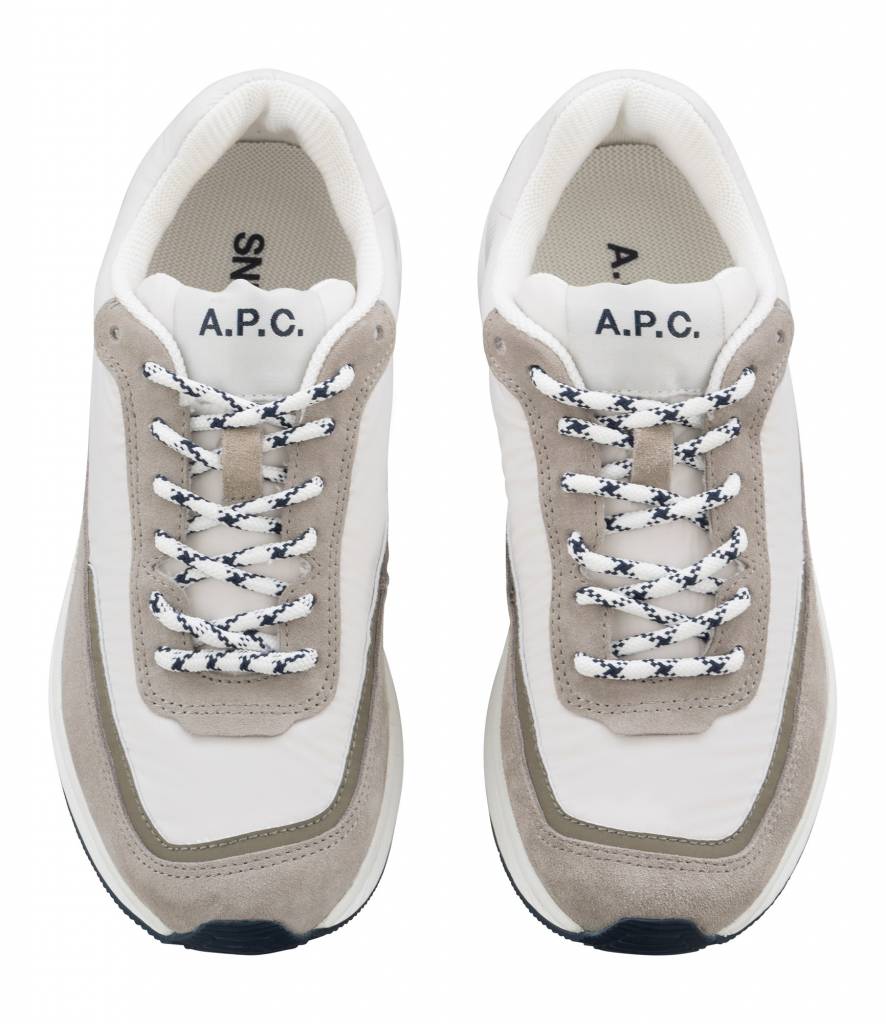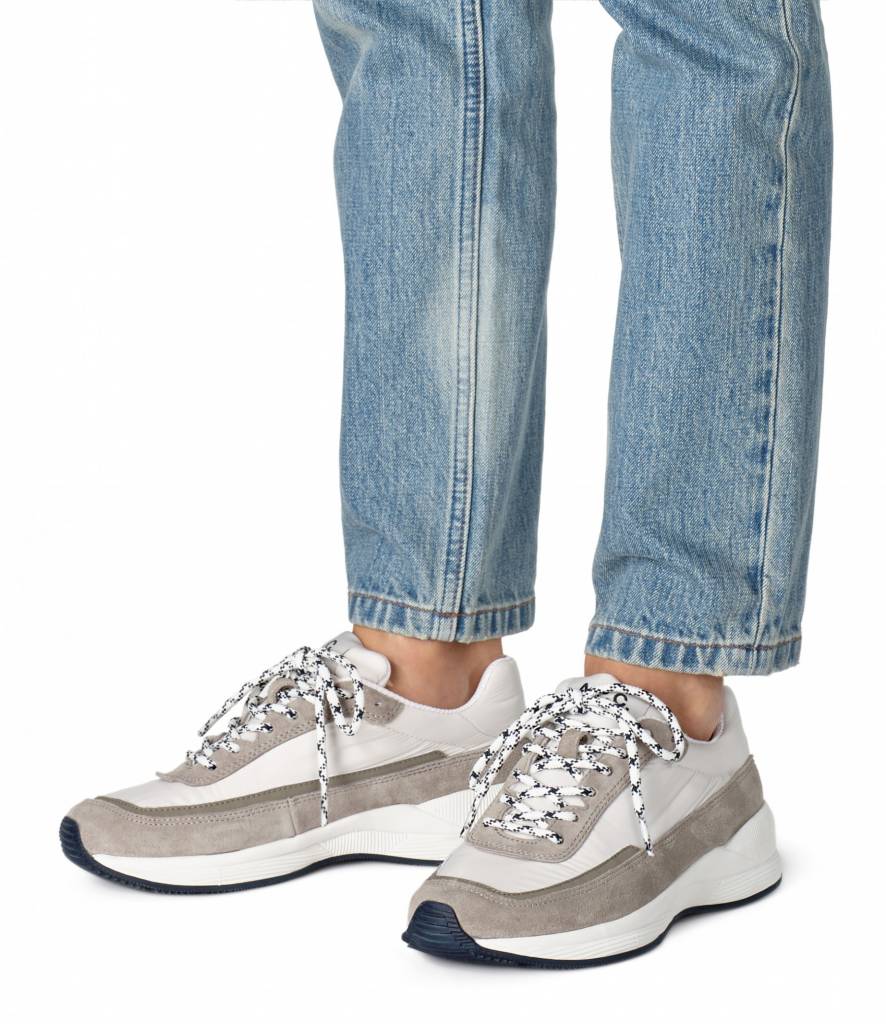 A.P.C.
Running femme sneakers white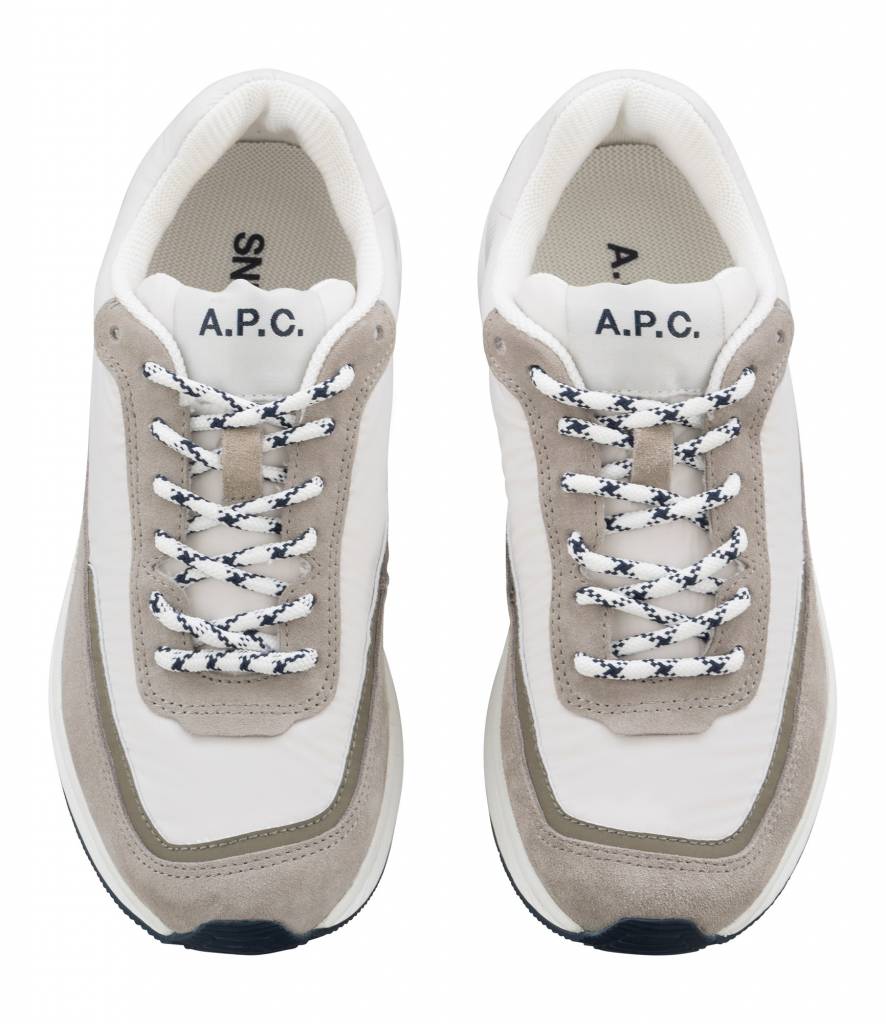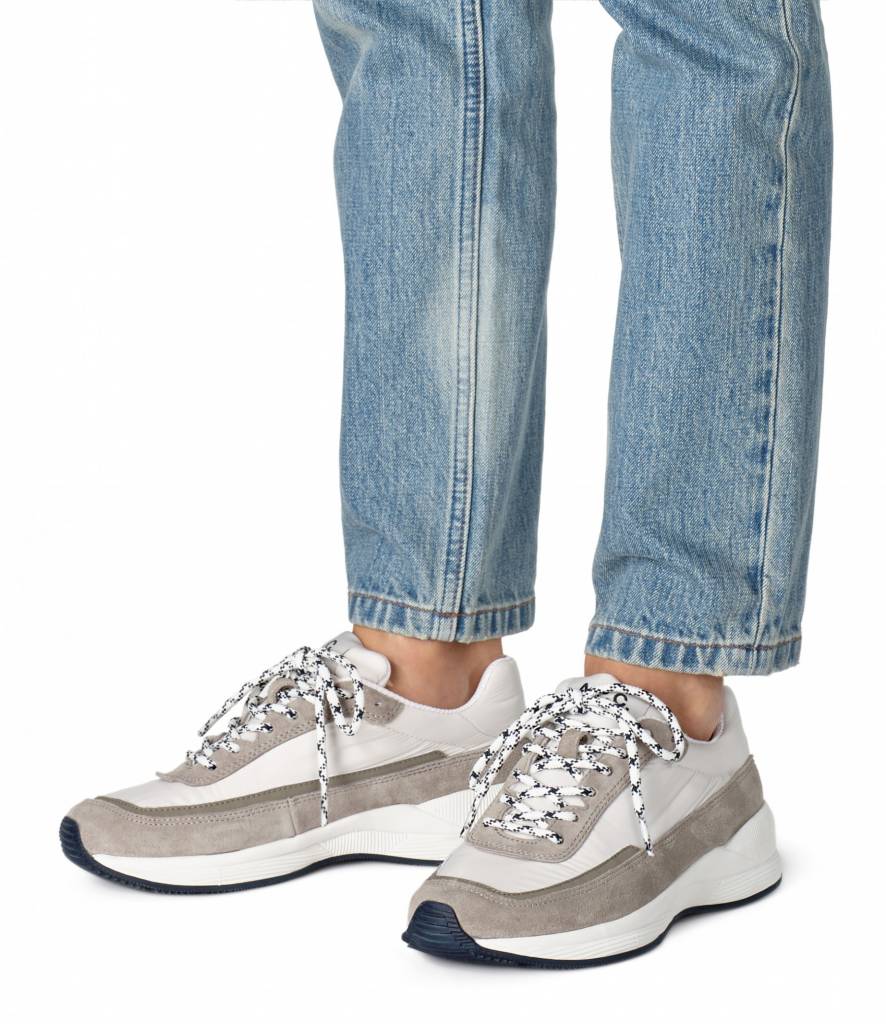 €235,00
A.P.C. have developed their own sports shoe and have branded it A.P.C. SNEAKERS. Three years in the making, Jean Touitou knew the technicality of a sneaker should not be improvised. The sneakers draw plenty of inspiration from the classic runners of the 1980s. But in typical A.P.C. form, there are no logos or bold colourways.
As menswear becomes increasingly okay with the idea that we should all dress like our, good styled, fathers did in 1997  it's becoming clear that we can't ignore this extremely comfortable, extra-chunky sneaker. Plus, if you're rocking a pair of timeless straight fit jeans, you're going to need a sneaker that looks good with a more substantial leg opening.
- polyester and suede split
- colours white, grey and green
- rounded toe
- lace-up closure
- seven-hole lacing
- round laces in fancy braided cotton
- contrasting Jacquard A.P.C. logo on tongue
- padded inset at heel
- mesh interior
- insole reinforced at heel
- tone-on-tone side insets in shiny nylon and suede split
- grooved sole designed exclusively for A.P.C. Contrasting waffled outsole for improved traction
- height: 3 cm
- fits true to size
REF PSABZ-F56050 Running Femme
No specifications
86 % polyester, 14% nylon, 100% calfskin 
Select a size first