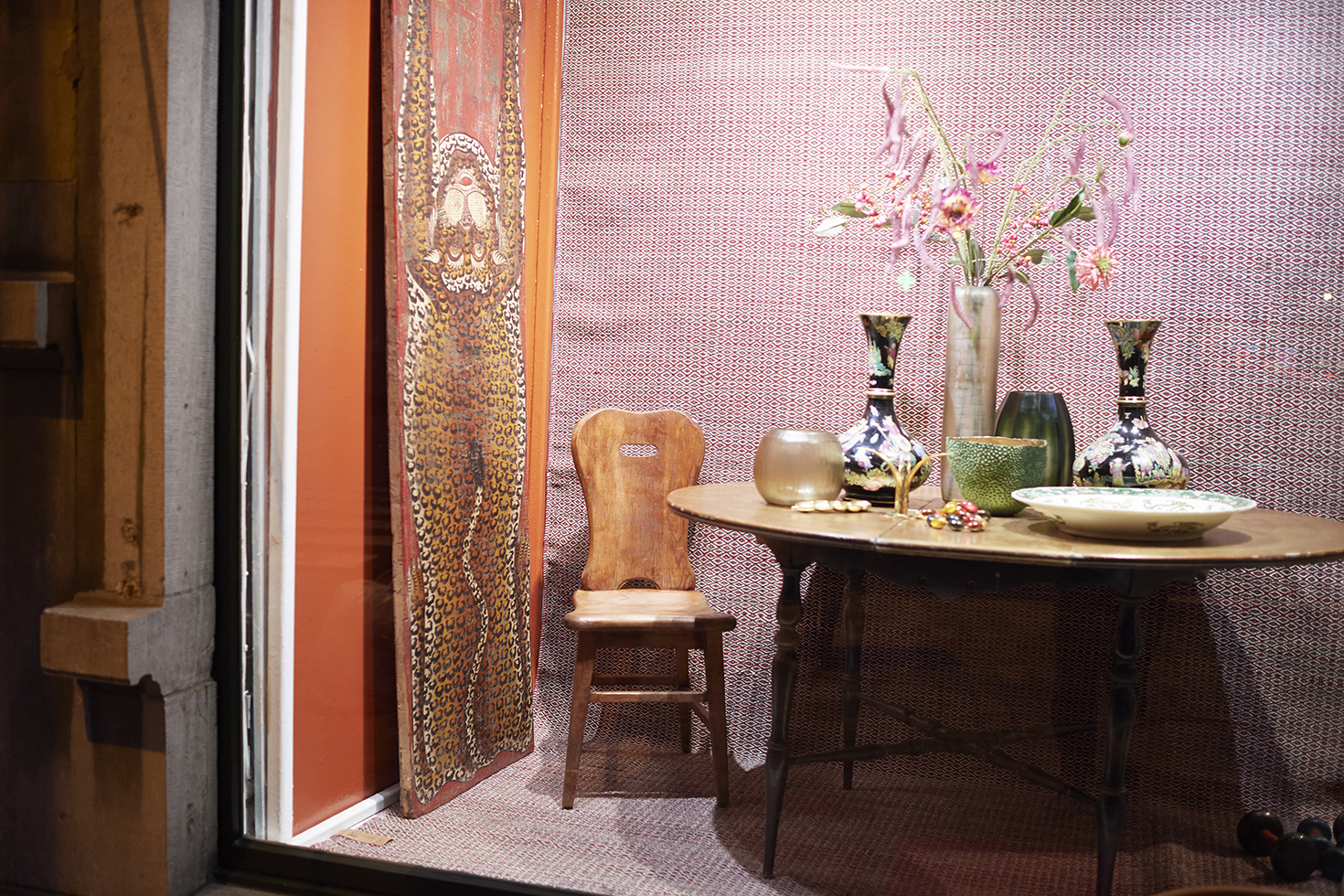 Around the world at one place
Scènes de
Menage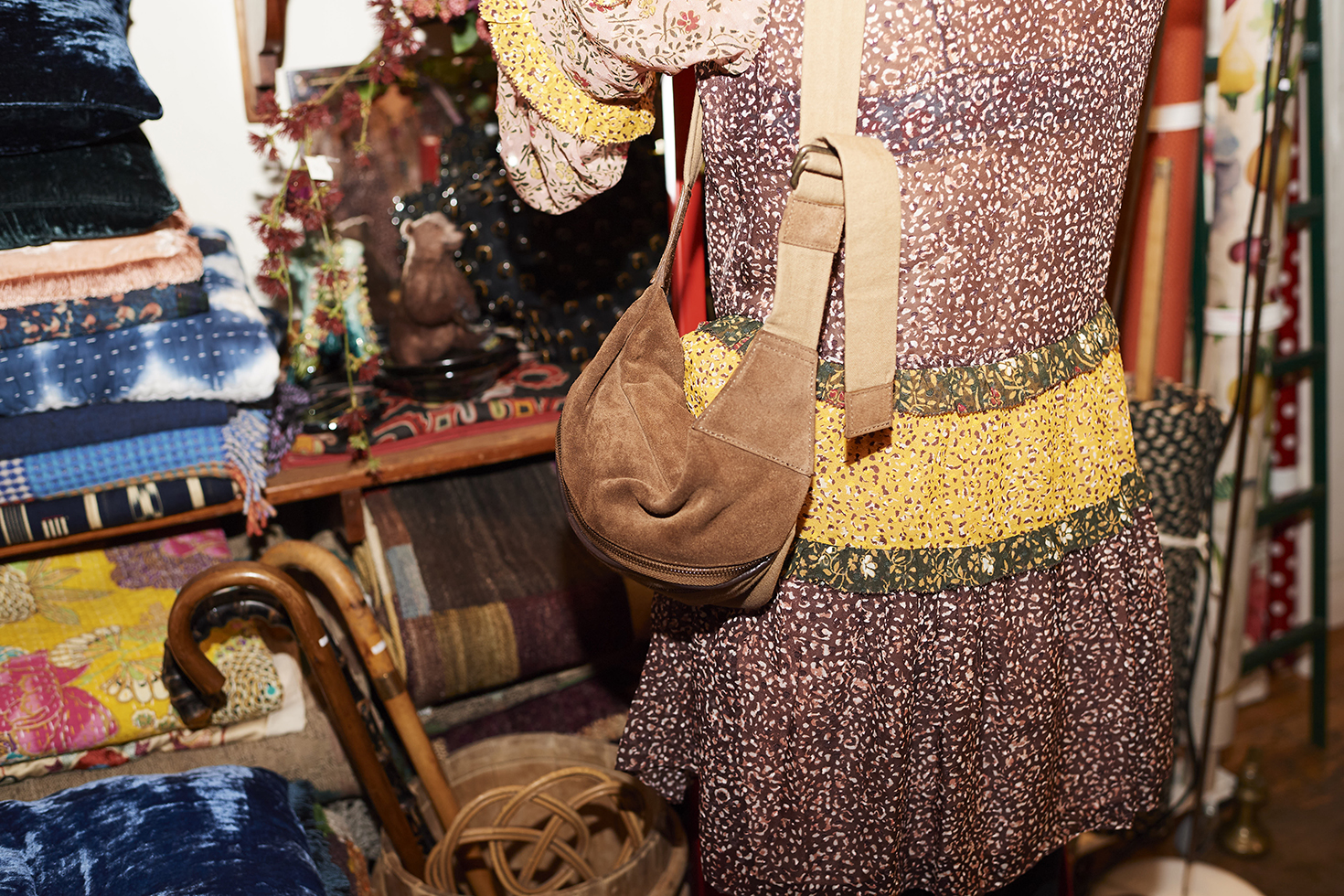 Photography Liselore Chevalier
Location Scénes de Ménage, 4 place Georges Brugmann, Brussels
Drawn by the intimate and warm atmosphere of the window shop of Scenes de Ménage we could not help but wonder what we would find inside. 
"scènes de ménage; noun, feminine, meaning: domestic dispute"
In this shop, located in Brugmann Square Brussels, it is Ali Baba's cave. We found a profusion of delightful objects to decorate our homes: jewelry, cushions, carafes, glasses, vases, pots, porcelains, fabrics, rugs, old and modern cutlery, and lamps. We like to think Scenes de Ménage gives her customers a profound interior feeling similar to what we aim to do with our clothing. They present carefully selected 'objet trouvé' s' from all over the world, you simply won't find this selection anywhere else. We can describe it as being truly authentic. The showcase; ultra-colorful, changes according to the seasons and desires of its owner. Impossible to go out empty-handed. We dare you.