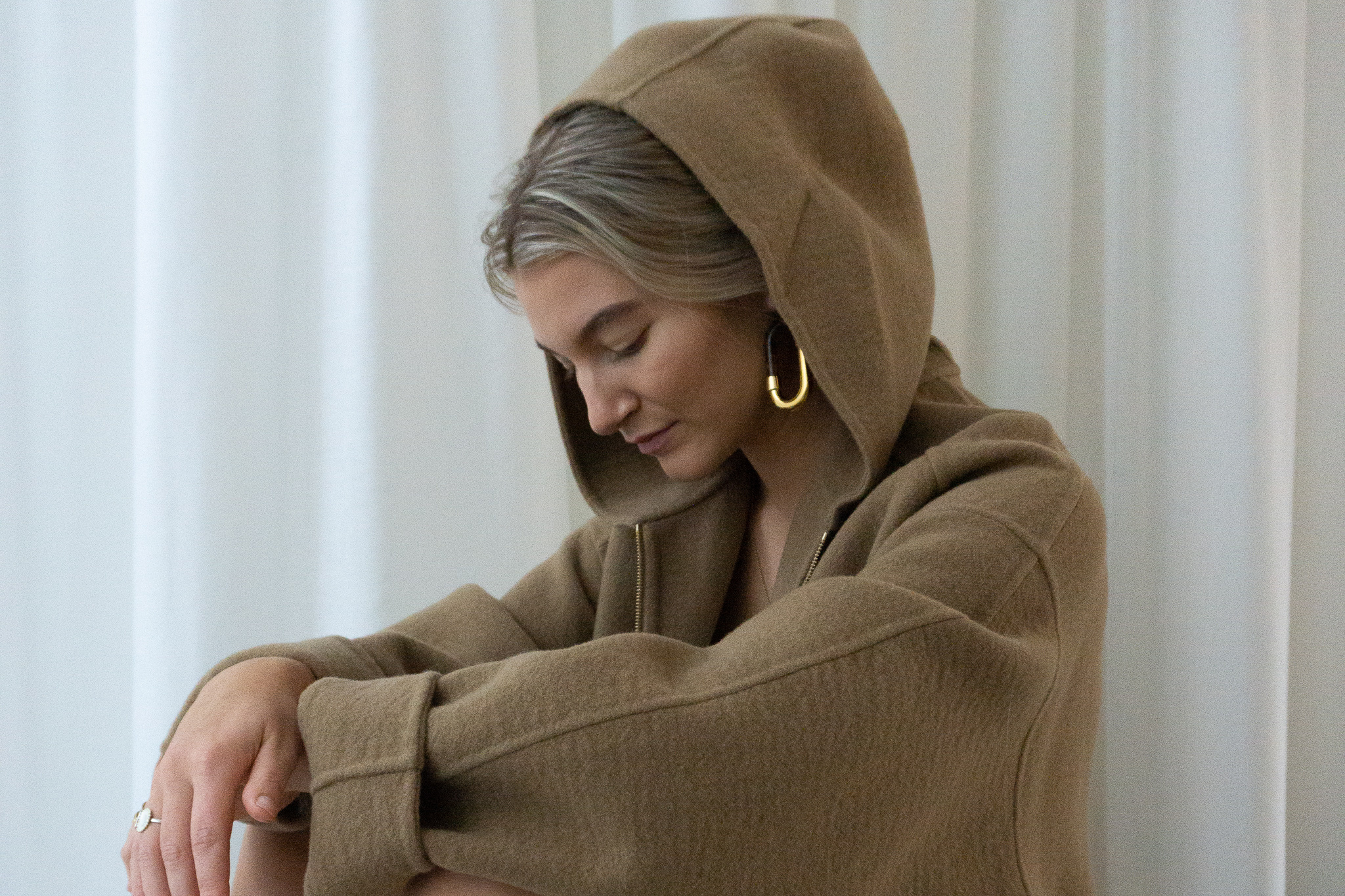 Up close and personal at Fundamente with content creator and social media strategist
Eva
Cordia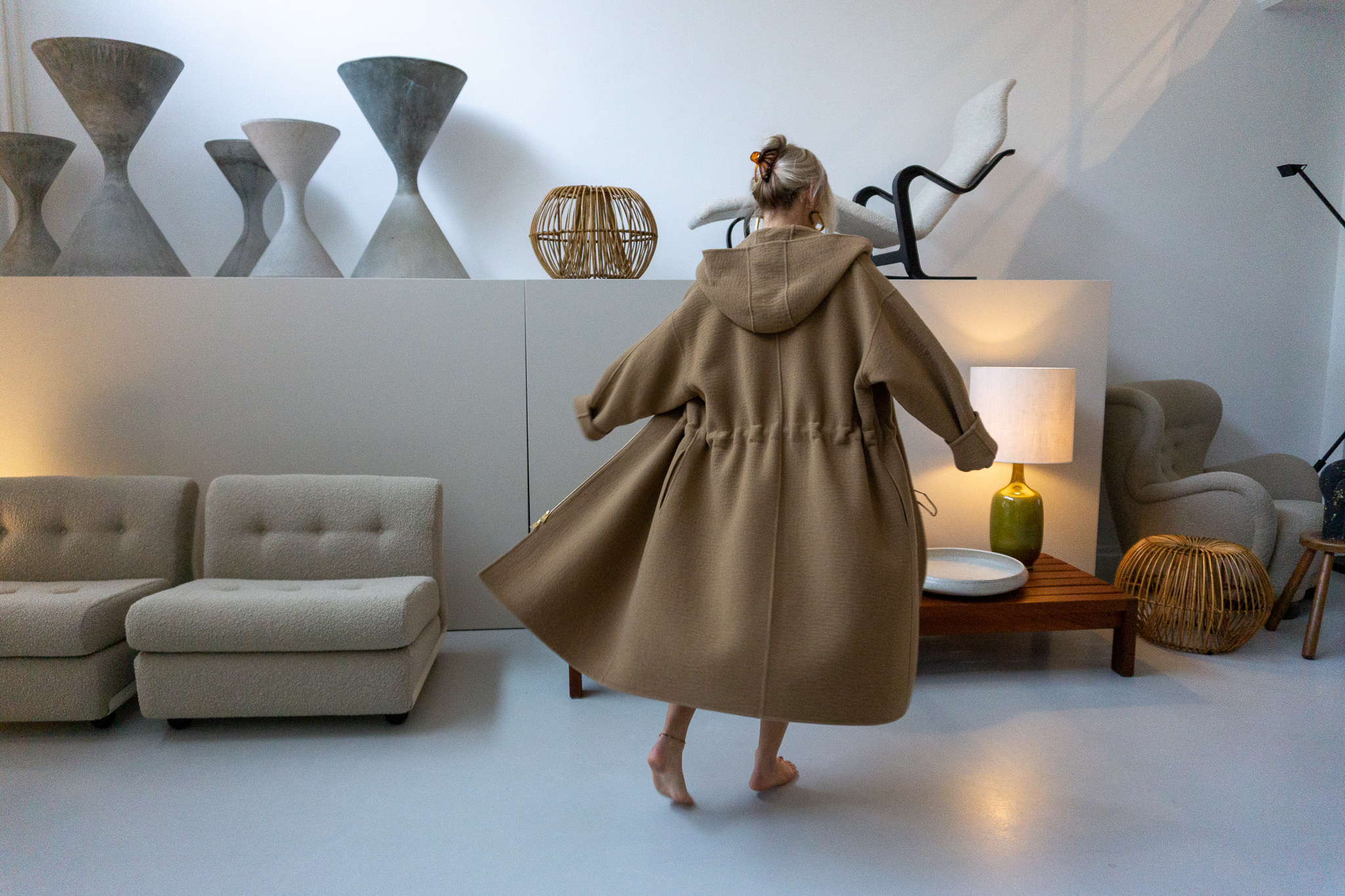 Photography Carmijn Dura
Clothing Eva shop here
Location Fundamente Interior
This multi-talent studied interior design, fashion branding, lifestyle design and cross-media communication. At the moment she uses her online media knowledge and experience at Fundamente, a beautiful on- and offline vintage mid-century design gallery. Eva has an eye for beautiful things. We talk about creativity, her love for fashion and interior and 'picture-perfect' social media.
Eva, can you introduce yourself, please?
I am a 26 year old creative who focuses on image creation, social media, strategies, styling, interior design and the clothing industry. I can best describe myself as a dreamer, since there are so many ideas I would like to work out .. I can dream away from the idea of living abroad and building something there and on the other hand I also like the 'big' life. My interests are so divergent that I just grab myself together at the moment and have to orient myself to what I really want. I think it would be nice to be able to combine fashion and interior. The exact way how this will work out is not yet clear but it might be in a studio, shop, restaurant or hotel? Or having my own clothing brand, or whether it is just a job in fashion or interior where I can develop concepts ;) For now, I will mainly focus on freelance jobs and I am working on my own studio. This will be a creative studio where I can be hired for various purposes. This month I am launching my own website and I am totally ready to start my own adventure.
In short, what's the idea behind Fundamente interior?
Fundamente is a new company that started in March and is specialized in 20th century design & objects and searches for the most beautiful vintage pearls. These pearls are found all over Europe. The owner has more than ten years of experience in this branch but more high end or exclusive oriented. The idea behind Fundamente is to present a somewhat more accessible range next to this company, with a greater focus on feeling, aesthetics and shapes. The focus here is also not only on the furniture but also on collaboration with other creative people and organisations. Think of styling jobs, interior projects, shoots and events.
What is your "Fundamente" in life?
The "free life" is very inspiring to me, the idea that everything is possible, there are no restrictions, but also being able to do what makes you happy. For me that means being creative, cooking, nature, family ties, but also being passionate and having intense and profound relationships with people, animals and work. In the end, we're here all together and we should promote a good life together.
Where does your love for vintage or so called hidden treasures, come from?
This has grown over the years. By working a lot with clothing and interior, but also with sustainability. Ultimately, so many beautiful things have already been made that are not used at all, that it is nice to get started with those things instead of making something new. It's also important to appreciate what's already there and how it can be revived.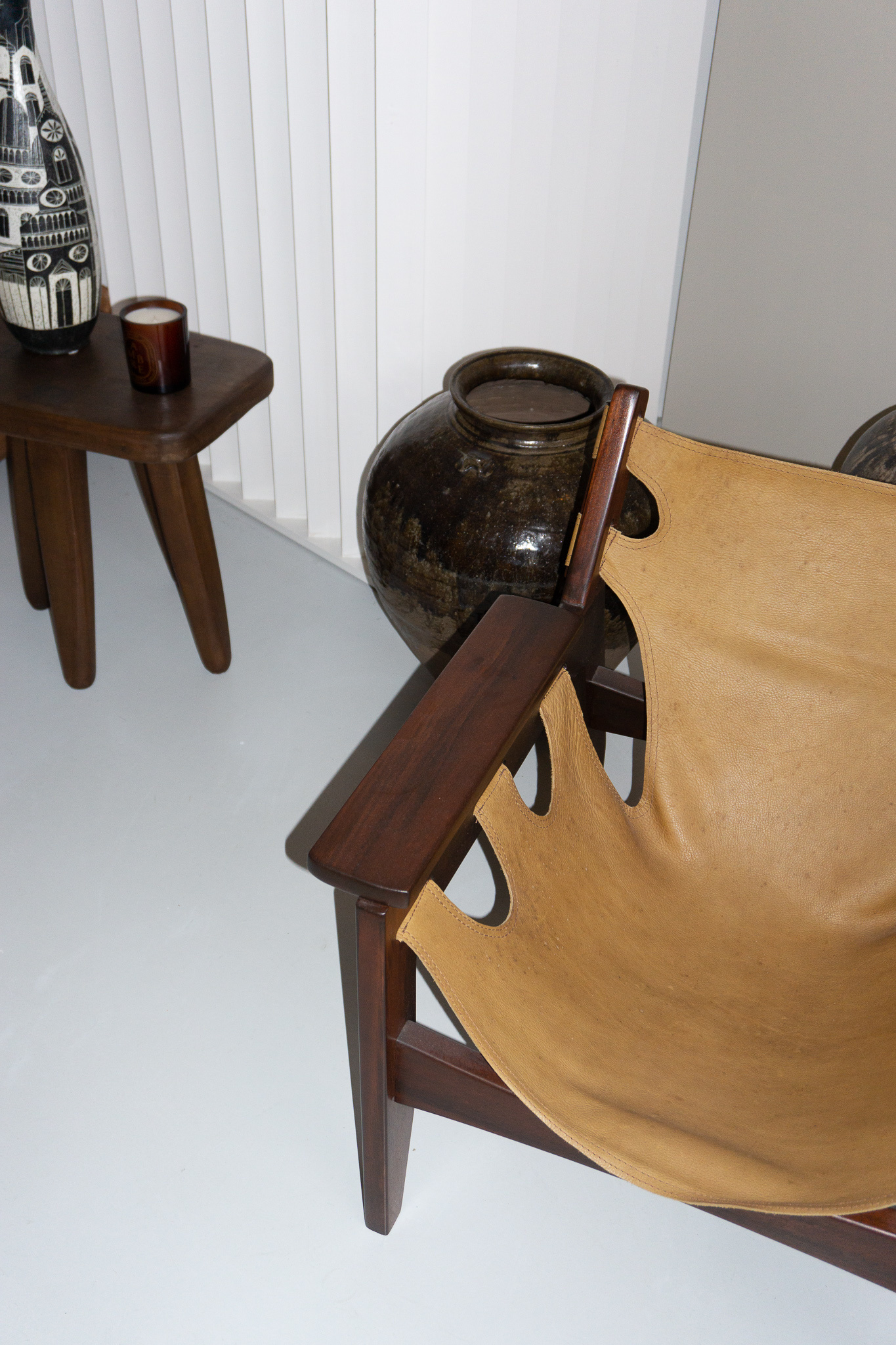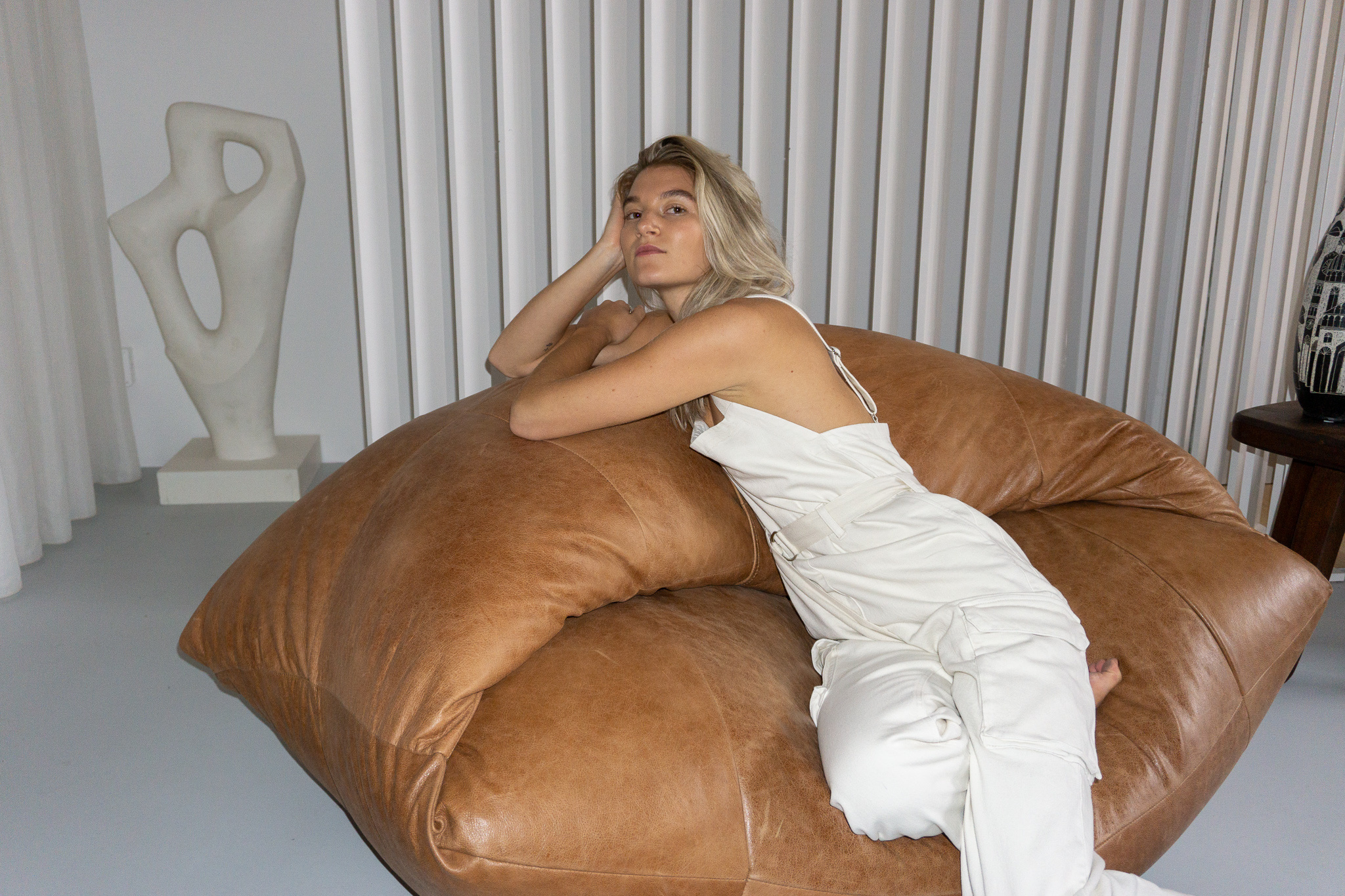 You're working in the creative field, have you always been a creative person?
I grew up with creative parents and have come into contact with vintage design, fashion and graphic design from an early age. My mother has been terminally ill for a long time, so my parents had to stop working quite early. As a result, they had to look for their creativity and daily activities indoors a lot and a lot of time was spent with me in that area. I really learned in my upbringing that almost anything was possible. My mother and I, we made a lot, sewed a lot, and collected a lot. My parents also loved vintage items. This is how my mother collected Barbies. A collection that I was always very ashamed of because it always felt like something childish to me. Now I really appreciate it and I think it's really cool that I inherited this one.
In times of social media madness and people presenting their 'picture perfect' lives, we've noticed you stay remarkable authentic. How do you stay so 'real'?
That is very sweet and kind to hear! I think I'm just myself and that is the most important thing. When i was younger, I didn't think that I would go in the direction of social media or would give advice to people about it. It is something which has grown over the years and just came along. A lot of what I post is based on my emotion and feeling at that moment, that makes it more personal i think and feels like me. I'm not really trying to post the picture perfect but more the whole moment and setting of a genuine picture or story. This could also be the reason people can relate to me. I love the real world and I think that is clearly reflected in how I present myself online and the balance that has that.. I love having deep conversations about difficult topics. That is a different side than a photo on instagram. And of course, I see a moment that looks aesthetically pleasing, but then I sometimes like it even more when minimalism is disturbed by, for example, an organized junk that is there at that moment.
One thing your insta followers don't know about you?
I love animals and children haha. I wouldn't be surprised if I end up with a animal-care or kindergarten, maybe in a second life ;)
Top 3 must-follow Instagram accounts?
- @kaiaventdeleon, @majawyh, @blancamiro for fashion & dream houses
- @michaelbargo, @objet_la_ny, @virginianieto for the interior inspirations
- @lailacooks, @casa.balandra, @maryavocado for some food & styling 
Most embarrassing habit?
I'm addicted to brownies and everything to do with chocolate. I can eat a whole chocolate cake and don't feel guilty.

What's the one thing that's always in your fridge?
Feta.
Style icon?
Olsen twins.
We are always looking for "Objet Trouvées". What's your latest found object?
I bought awesome snake leather boots on the market and I also bought a great ceramic lamp and a glass bulb lamp of 1x1 meters last weeks.
At last, our favorite question;) What's your favorite piece from our collection?
I really love the Colty compact wool cashmere coat from Joseph.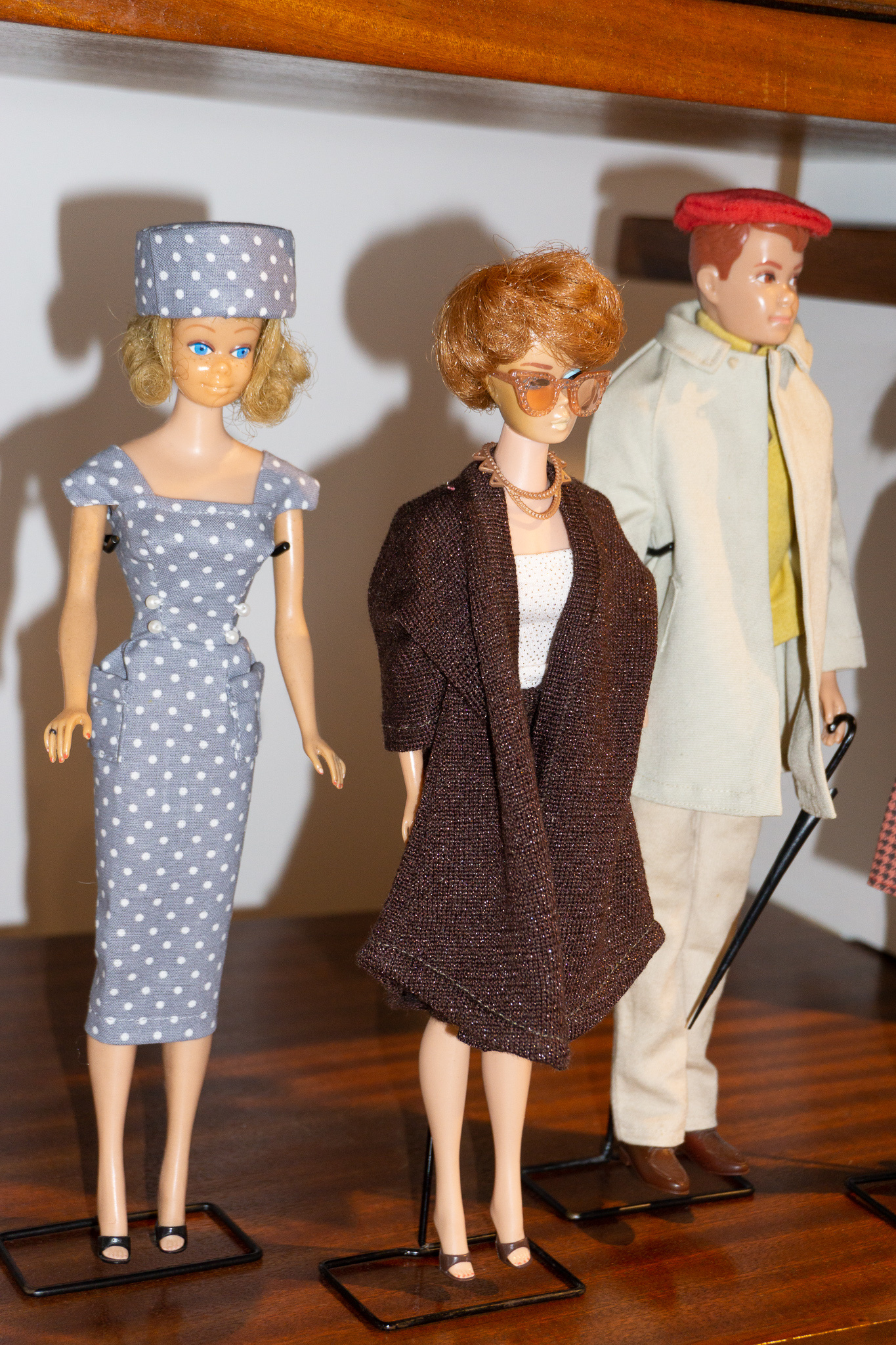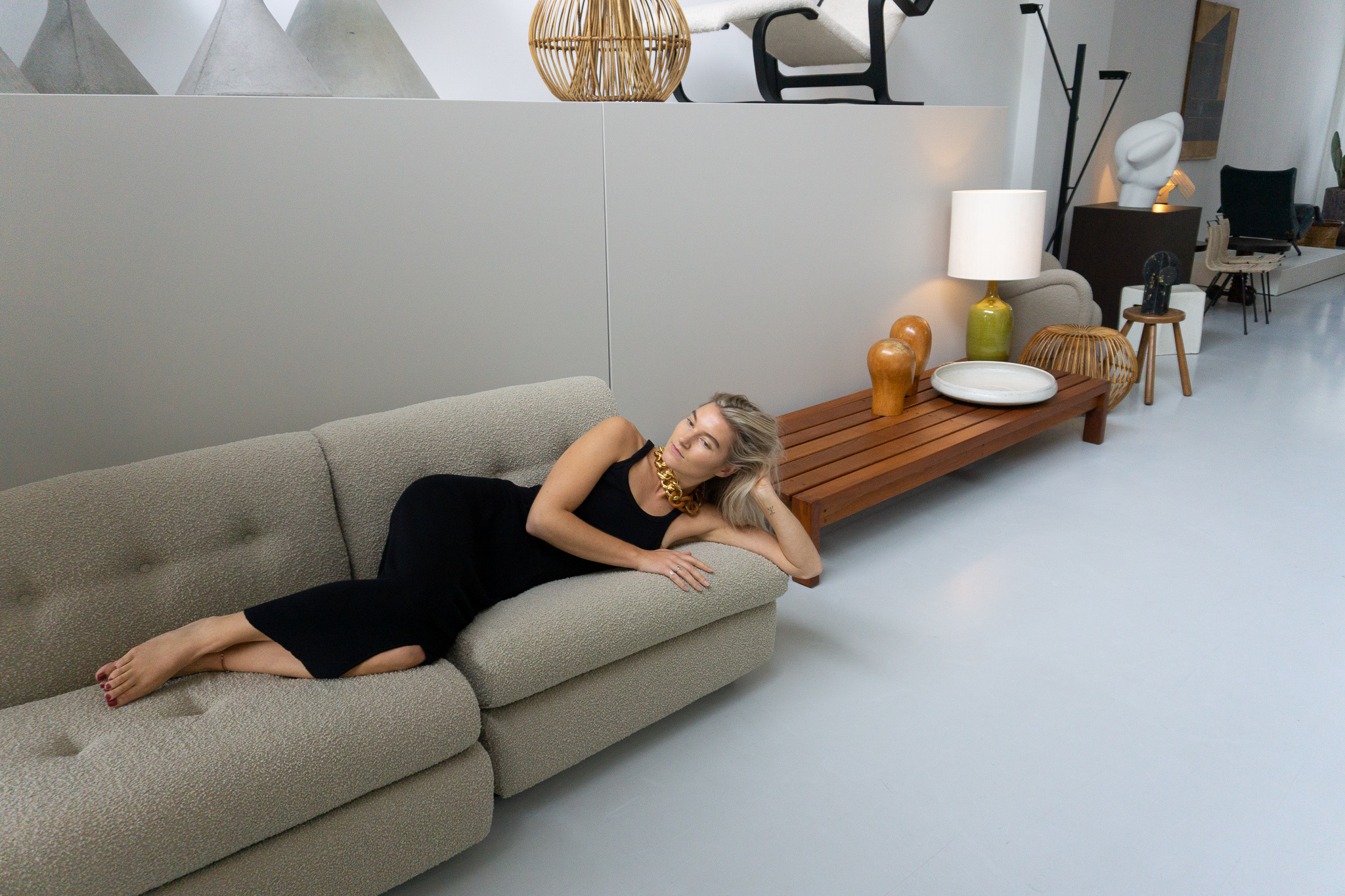 'I wouldn't be surprised
if I end up with an animal-care
or kindergarten, maybe in a second life.'