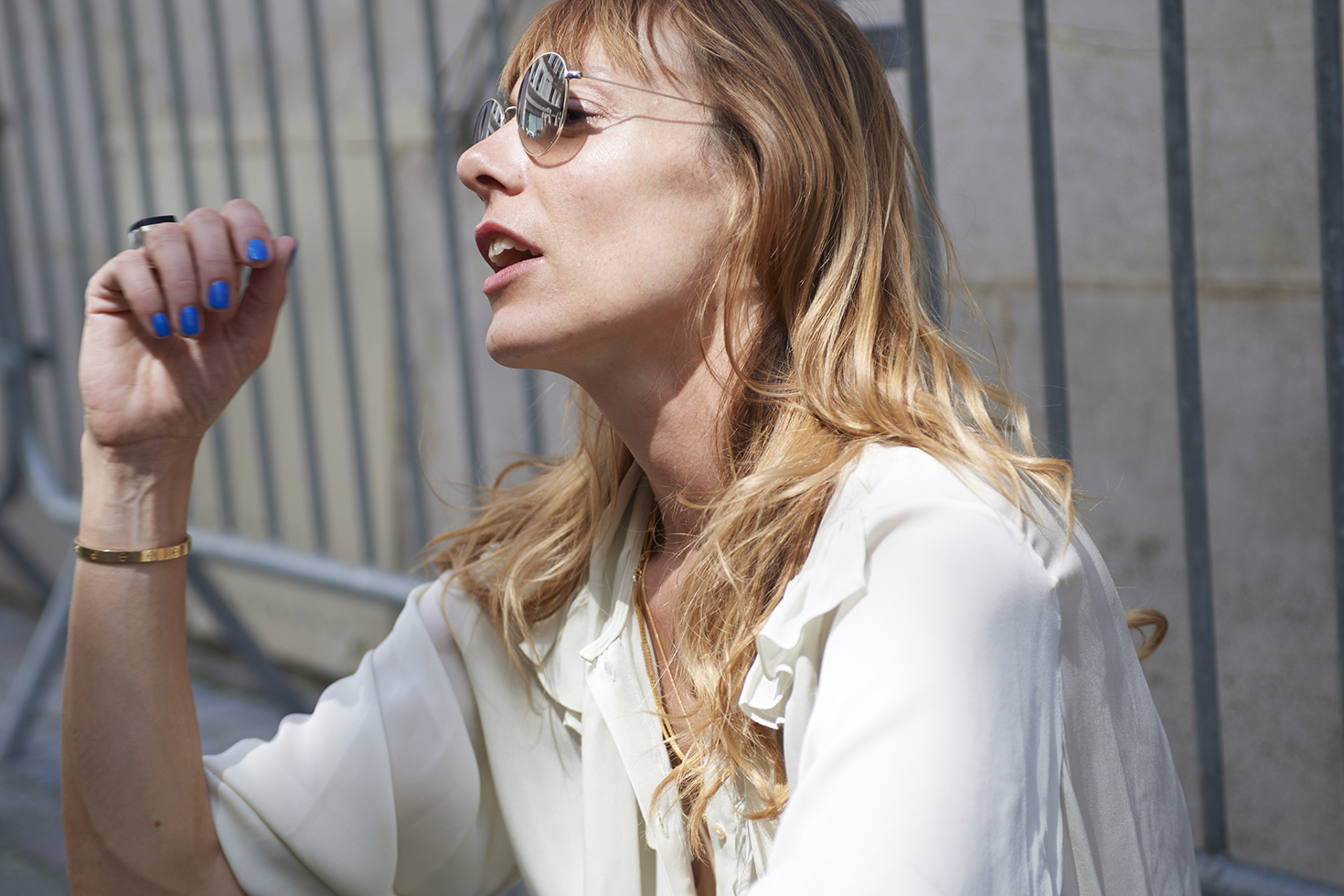 Lunch at Café de Flore with Alexandra Niel distributor of
Garrett
Leight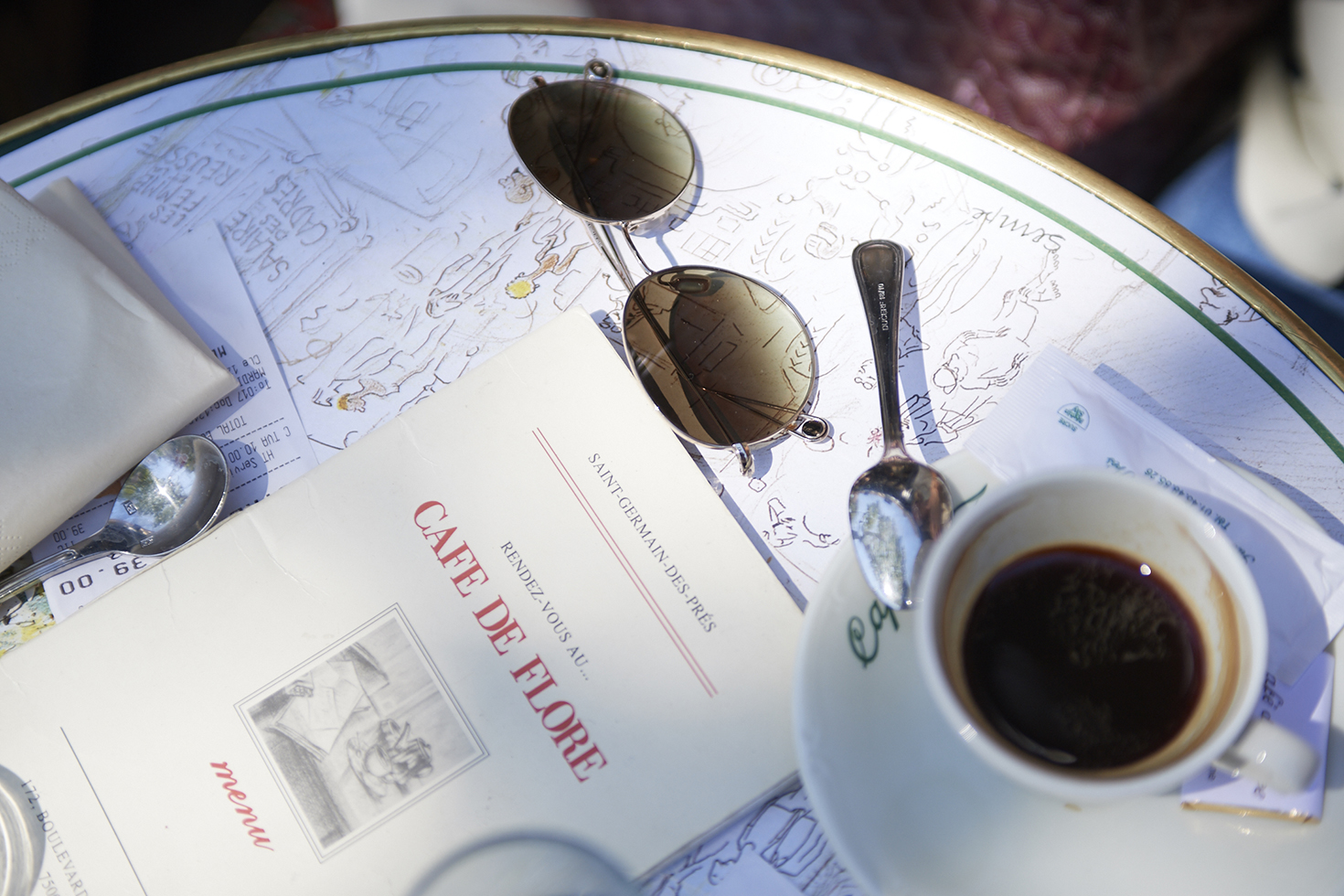 Photography Liselore Chevalier
Location Café de Flore, Paris
Clothing Alexandra
Vanna blouse Nilli Lotan
Rocket Reyes jeans Citizens of Humanity
Amor coat Hope
Alphabet necklaces Martine Viergever
The Parisian / Portuguese Alexandra Niel -distributor of Garrett Leight- takes us to the famous Café de Flore for a lunch. We talk about fashion, favorite destinations, interior and of course sunglasses.
Alexandra, can you introduce yourself?
I am a mom of two great girls.
I have created my company of distribution 6 years ago.
I live in Paris since I was a little girl.
I am traveling everywhere with my family.
What is your vision on fashion?
I am not totally a fan of the word FASHION because I think that we all have our own identity which is unique, even if we like following the trends. 
For me to be in fashion it is to be the image of what we are.
Elegance is the key.
What is your all time favorite in the Garrett Leight collection?
The Valencia.
Who are great eyewear icons?
Jacky Kennedy.
Can you tell us about the sunglasses trends?
Since I started in this industry the trend changed.
We pass by acetate to metal, rectangle to circle, small to oversize. Of the scale to black.
Fashion guides us finally.
But I think that from a general point of view we all have a pair of glasses designed for us.
In terms of home design, how would you describe your style?
My interior is a mix of different influences.
My mother having been an antique dealer I bathed in the old style but always with very strong and very identitious parts of the strong periods of the French craft industry.
My Portuguese culture also takes a big place.
All this mixed with the modernity of our time.
Can you tell us more about your Instagram name?
It is very simple:
the first names of the two most important things in my life: my daughters.
How would you describe your Instagram?
It's just moments of my life.
The moment when I feel that this is what I want to convey by the image to those whom I love so that we can share it.
What is your favorite Instagram-account?
Not sure to have one. I love them all.
What are your iconic pieces in your house?
My lamp PIPISTELLO. It is an original from the 70s.
And in your closet?
My navy blazer.
Who is your personal style-icon?
Jane Birkin.
What inspires you in daily life?
My family.
Your favorite website/webshop?
My Theresa, Net a Porter, Travel Dose.
Do you have a destination you would recommend?
Tulum in Mexico best place in the world.
Where does your love for Portugal comes from?
My mum: she is Portuguese.
Best place in town?
Hotel des Arts et Metiers.
Do you have an artistic movement, an era or a personality that you particularly like?
Frida Khalo.
What are you plans for the future?
I have so many plans but for me the most important is to live in this present moment. With peace with love and listening to my heart :).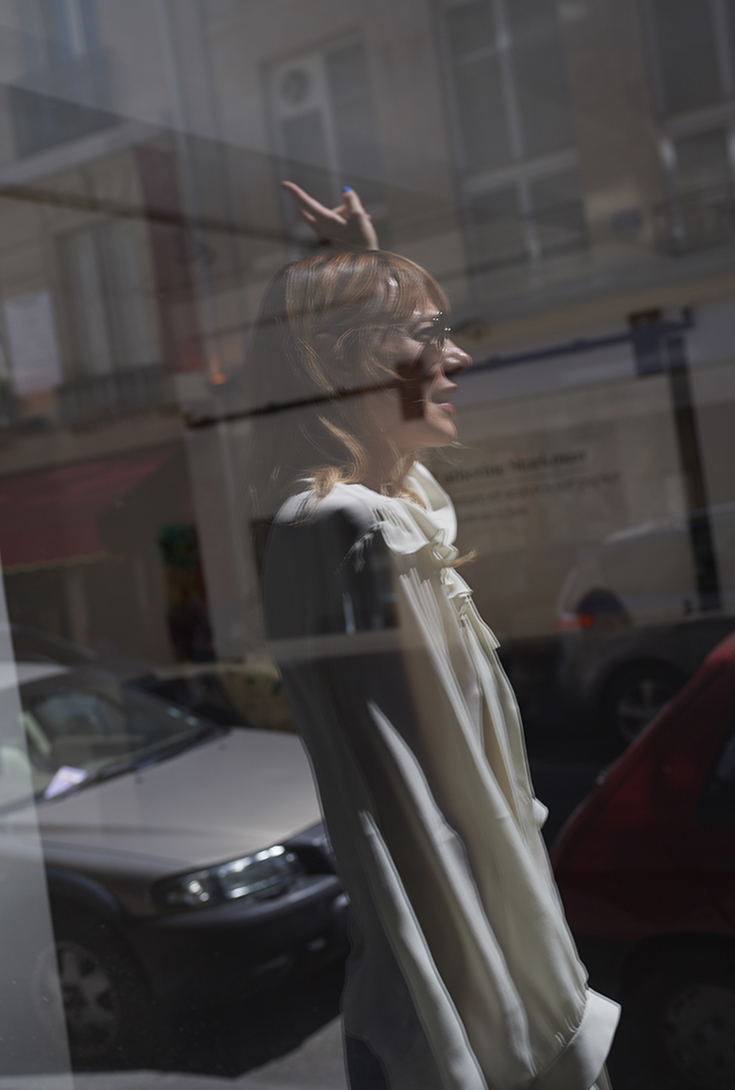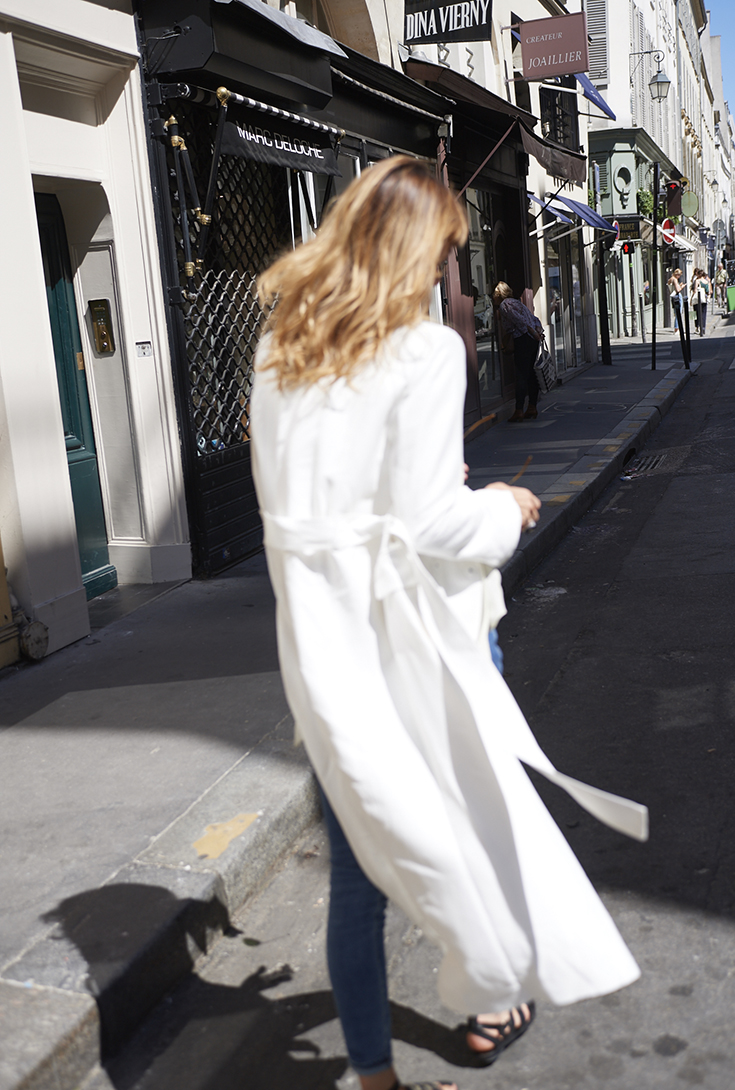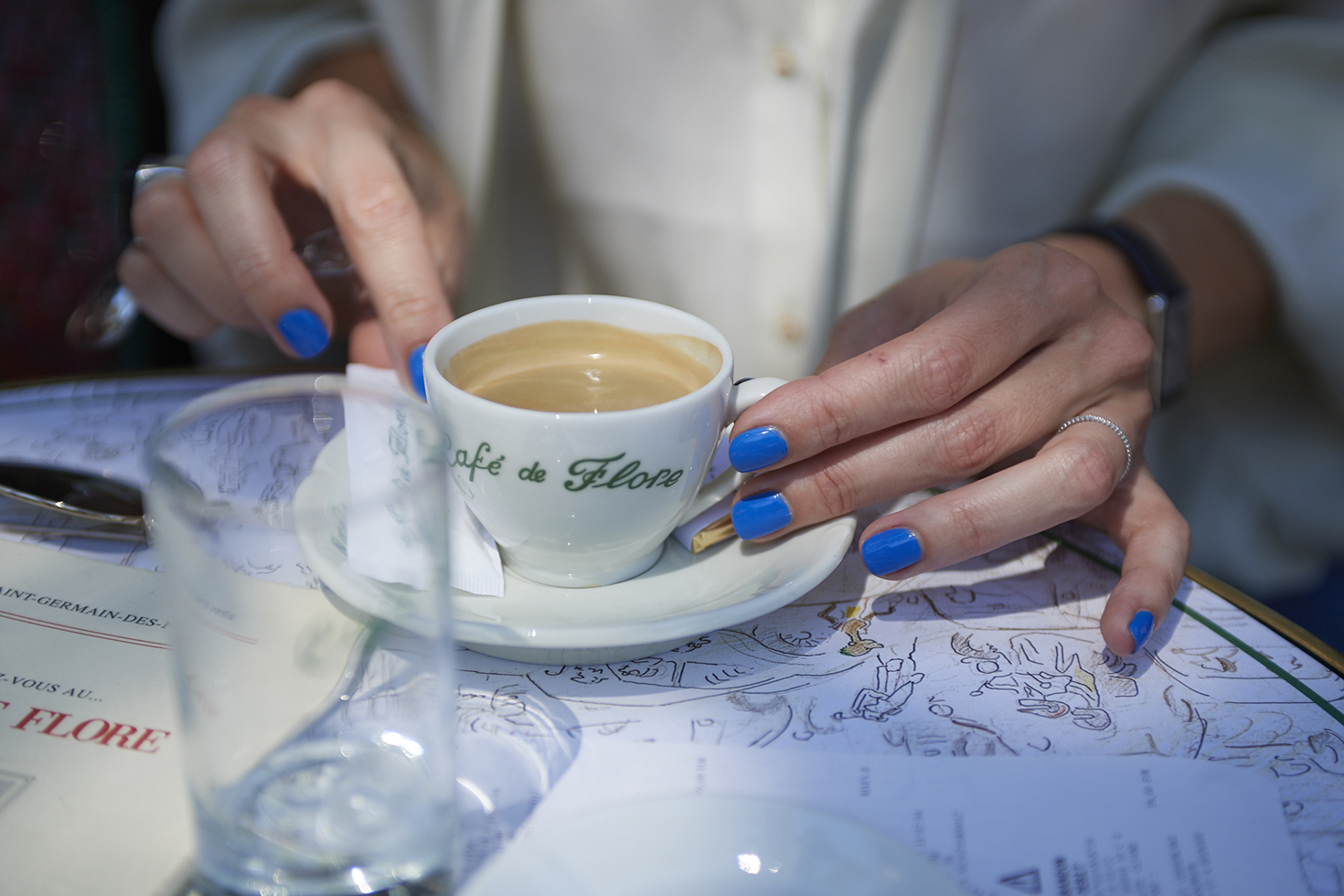 "You are gold baby, solid gold"