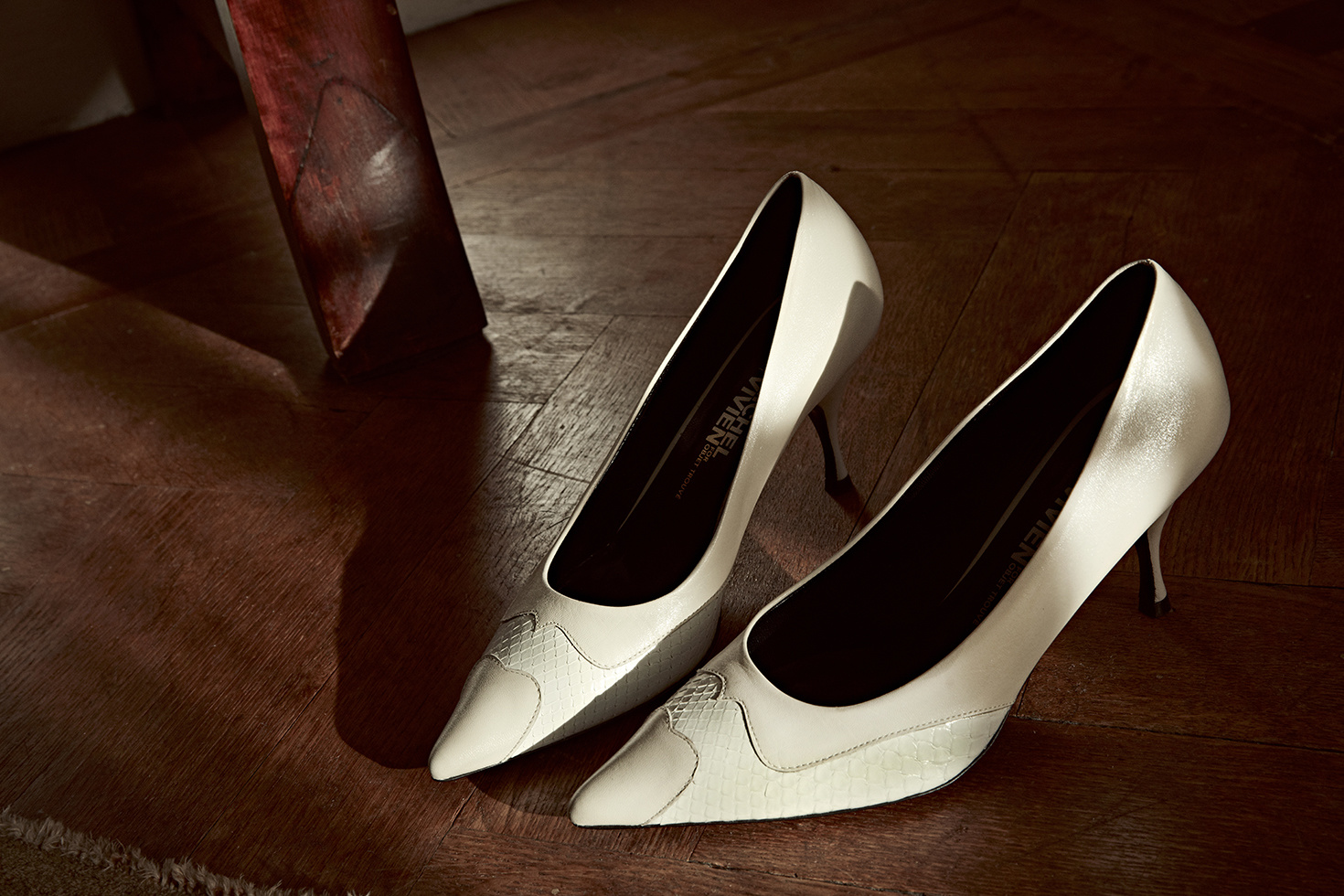 Photography Hans van Brakel
Location Rotterdam
Talking to Josje and Floor about the launch of their first ICONS collection. Two pairs of shoes in collaboration with shoe designer Michel Vivien.  ICONS comes from the desire of the two sisters to create 'timeless items' in collaboration with their favorite designers. The collection consists of iconic pieces that are nostalgic and personal to them.
First of all congratulations on the launch of your first ICONS collaboration!
What does ICONS mean?
This collaboration - Objet Trouvé x Michel Vivien - is the first in a series that Objet Trouvé introduces under the name 'Icons': Iconic pieces, limited and exclusive to Objet Trouvé. We will launch two exclusive shoes, a pump and a loafer with the ultimate French 'je ne sais quoi' feeling.
The pump, a model in off-white with a pointed heart-shaped nose, it was inspired by the classic movie Pretty Woman. In our younger years we watched this movie on repeat, often re-enacting entire scenes. This 'Iconic' piece refers to the pump that Julia Roberts wears in that famous scene on the polo field. Next to the pump, we worked together to create a timeless loafer. These loafers are equivalent to oversized shirts in a woman's wardrobe. Originally designed for men, but on a woman just very sexy and feminine.
What is Objet Trouvé to you and how does ICONS fit in this picture?
Objet Trouvé literally means all that we carefully curate. From the collections, we select to the people we work with. All these decisions define the "world" of Objet Trouvé. Because this process of curating is everlasting, Objet Trouvé will grow, evolve and change with us. If we have to name one adjective that is central to our choices its authenticity. ICONS fits this picture because this collection is so close to us, to Objet Trouvé. 
This must be exciting and strange, being in the spotlight yourselves for a change.How do you experience this?
F: I'm definitely not made for the spotlights. I'm not active on the Socials because I don't think I as a person or my personal life is very interesting to other people. I love to be at home, I'm not a big traveller, I like to eat at the same restaurants, meet the same people, I'm actually quite boring. But hey they say boredom enables creativity :). However, for this very personal ICONS collection I think it's nice to show a little bit more of myself.
J: In a certain way we have always been the 'face' of Objet Trouvé. To customers we are the main contact for any type of question. That's probably also one of the things I like the most; combining my passion for fashion while building good relationships with our nice clientele. Being in the spotlight in this way, I have to admit is different and a bit uncomfortable. Especially because ICONS is so personal and close to our hearts, it probably feels more vulnerable.
Can you describe the process from the first moment until the actual launch of ICONS in short?
The wish for a collection that's exclusive for our store was there from the start. But the idea for ICONS popped up two or three years ago. We are amazed by the way the fashion industry is changing. It became faster and everything is much more visible because of e-commerce and social media. These changes make curating authentic collections more challenging. We felt the need for a very personal and timeless line through the collections we select every fashion season. ICONS is a collection consisting of iconic pieces that we realize by collaborating with our favorite designers. Each item is based on a nostalgic personal idea. The ICONS collection will slowly grow releasing three or four collaborations a year. The ICONS collection is timeless and surpasses trends and seasons. 
Is there a difference in point of view between the two of you sisters concerning Objet Trouvé and ICONS?
F: I don't think so. Josje might think differently ;)
J: When Floor and I have our buying appointments we end up choosing 80% the same items of a collection, which is quite remarkable if you think we do our selection mostly based on gut feelings. The remaining 20% is our slightly difference in taste. My edgy urban taste next to Floor's more modest timeless style ensures us to both step out of our comfort zone. This is where surprising results come out and I think the same goes for ICONS.
Why shoe designer Michel Vivien?
We just love his shoes. Every time we receive new collection of Michel Vivien it feels like Christmas! Michel Vivien fits Objet Trouvé and the idea for ICONS perfectly. He is authentic, a genuine craftsman and an artist. Furthermore Michel Vivien uses the best materials and Italian producers. His designs are timeless.
For the campaign images, you worked with the Art director of Esquire, Choque Ling Lau. How was the team of people involved with the campaign of ICONS formed?
Choque is one of the extraordinary talented and nice women we got to meet through the shop. She has such a great taste. When we told Choque about our plans for ICONS she offered us to help shooting campaign images. We are so lucky. Choque translated our ideas for these first ICONS into a matching atmosphere in photography.  She came up with the idea for the campaign and gathered a small but motivated team of people to realise this. Choque totally understands what we want to express with our collection which is not obvious, it listens very closely.
 
Is there a story/narrative behind the campaign images?
The idea for the campaign is to express the timeless 'French' character of the shoes and the personal link to Josje and me.
Finish the following sentence: In five years from now ICONS….
is a gathering of items that you want to wear every day, they will never leave your wardrobe!
What may curious customers expect next?
Something bling bling.
What was the biggest surprise of ICONS yet?
F: Me, in front of the camera. 
J: To see what you can achieve with such a small but dedicated team. It's the love and support we receive from our customers and the team that makes ICONS the beginning of new exciting things.
Last but not least which of the two shoe-designs do you prefer yourselves and why? With what outfit would you wear them? 
F: The Hermine pump, I like heels on me. You will mostly see me wearing it with wide leg jeans.
J: Choosing???!! I'll take both :)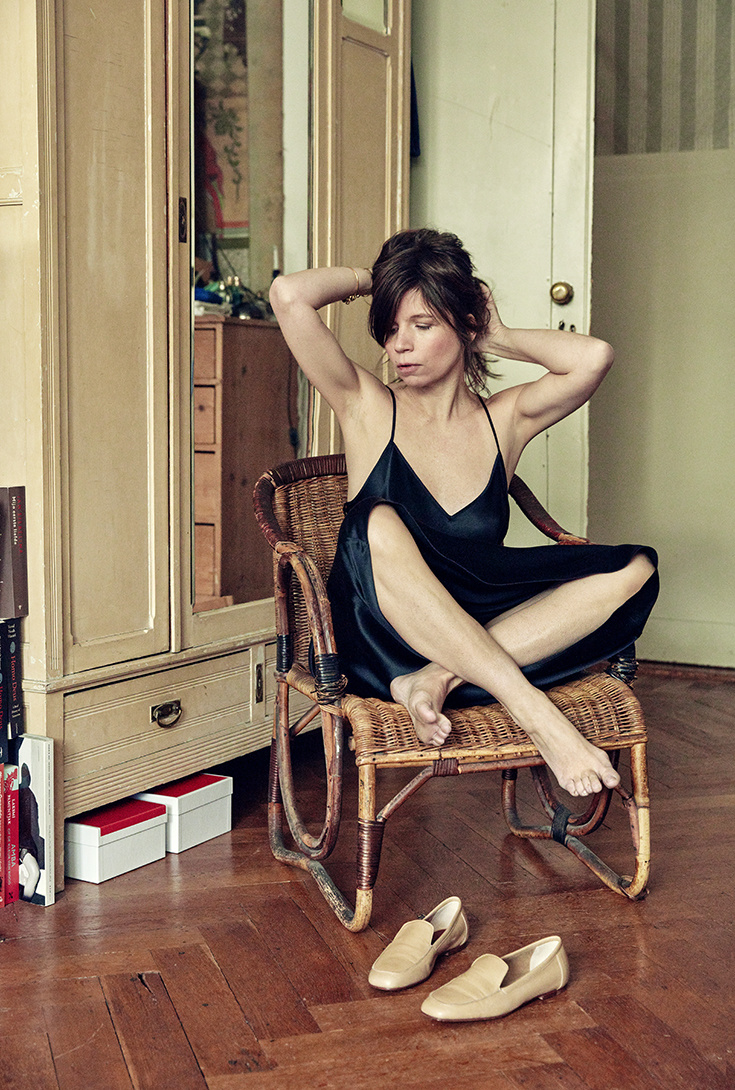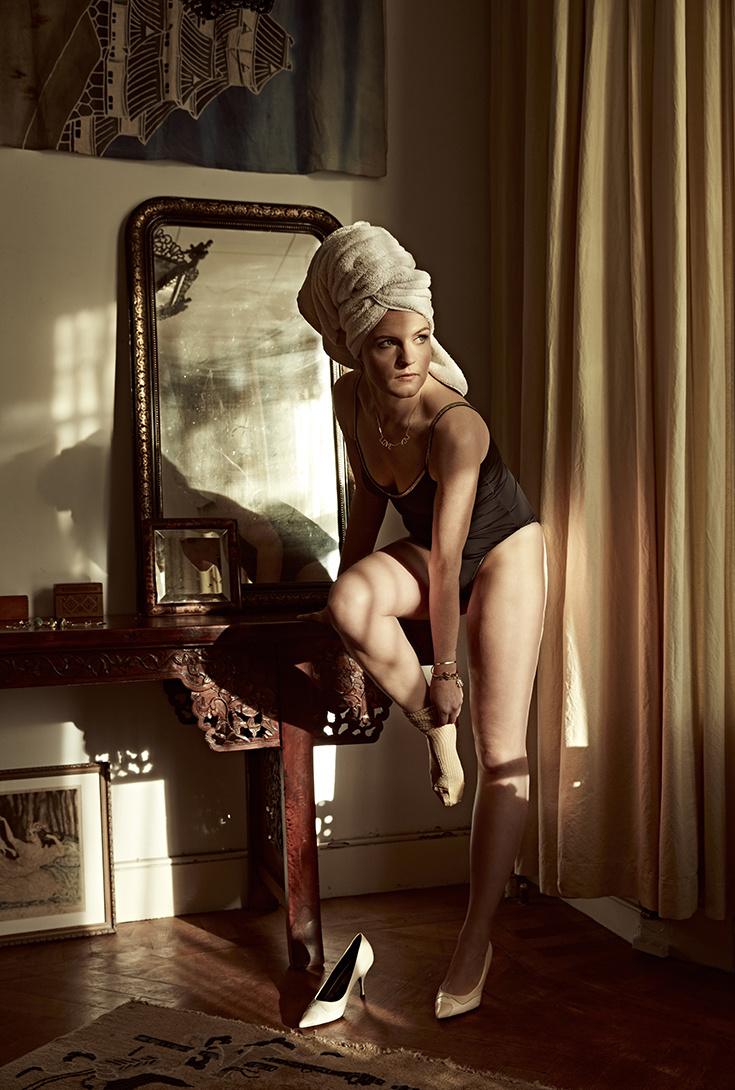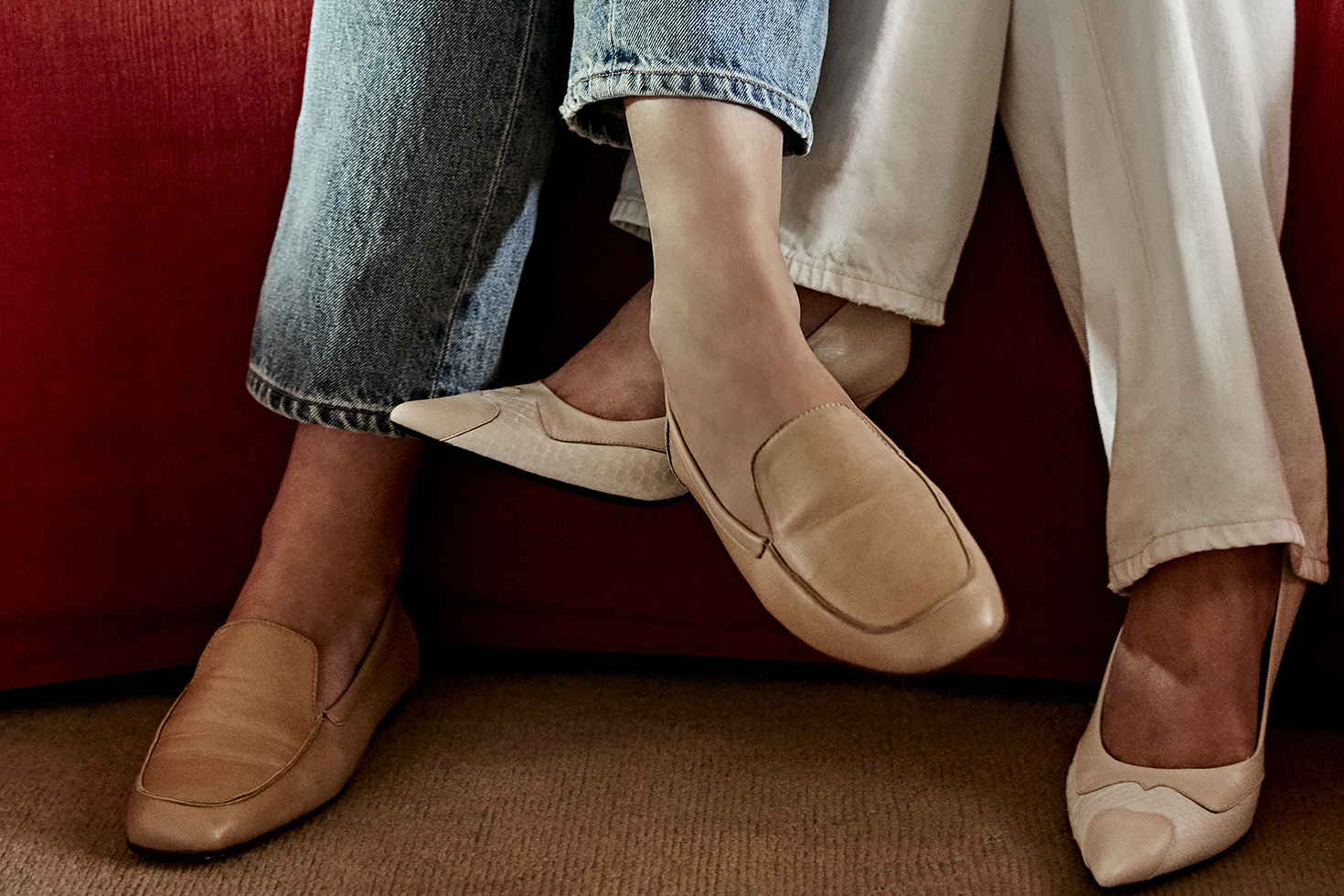 'In five years from now ICONS….
is a gathering of items that,
you want to wear every day