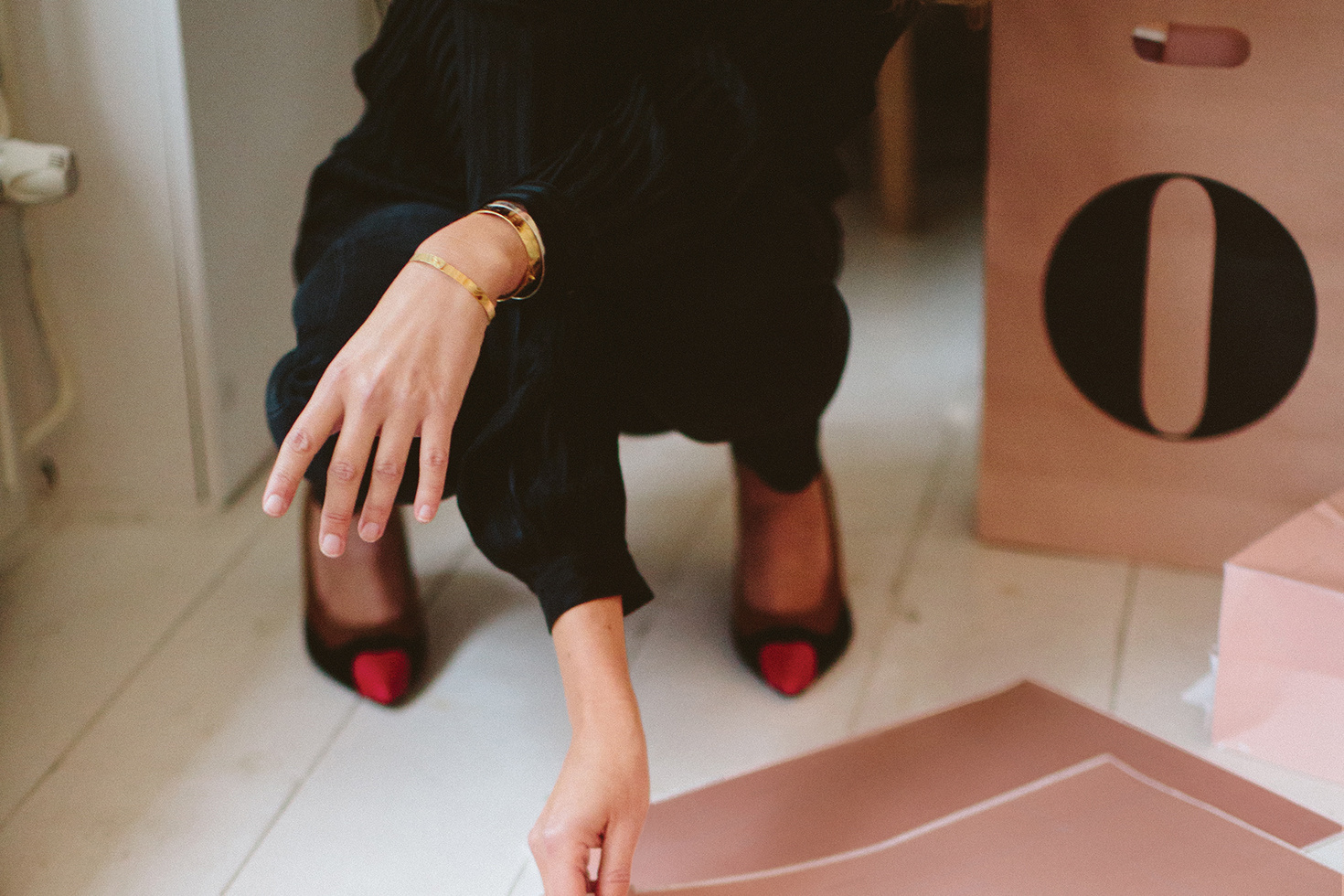 Talking to graphic designer Marjolein Delhaas about
the O's: the first collection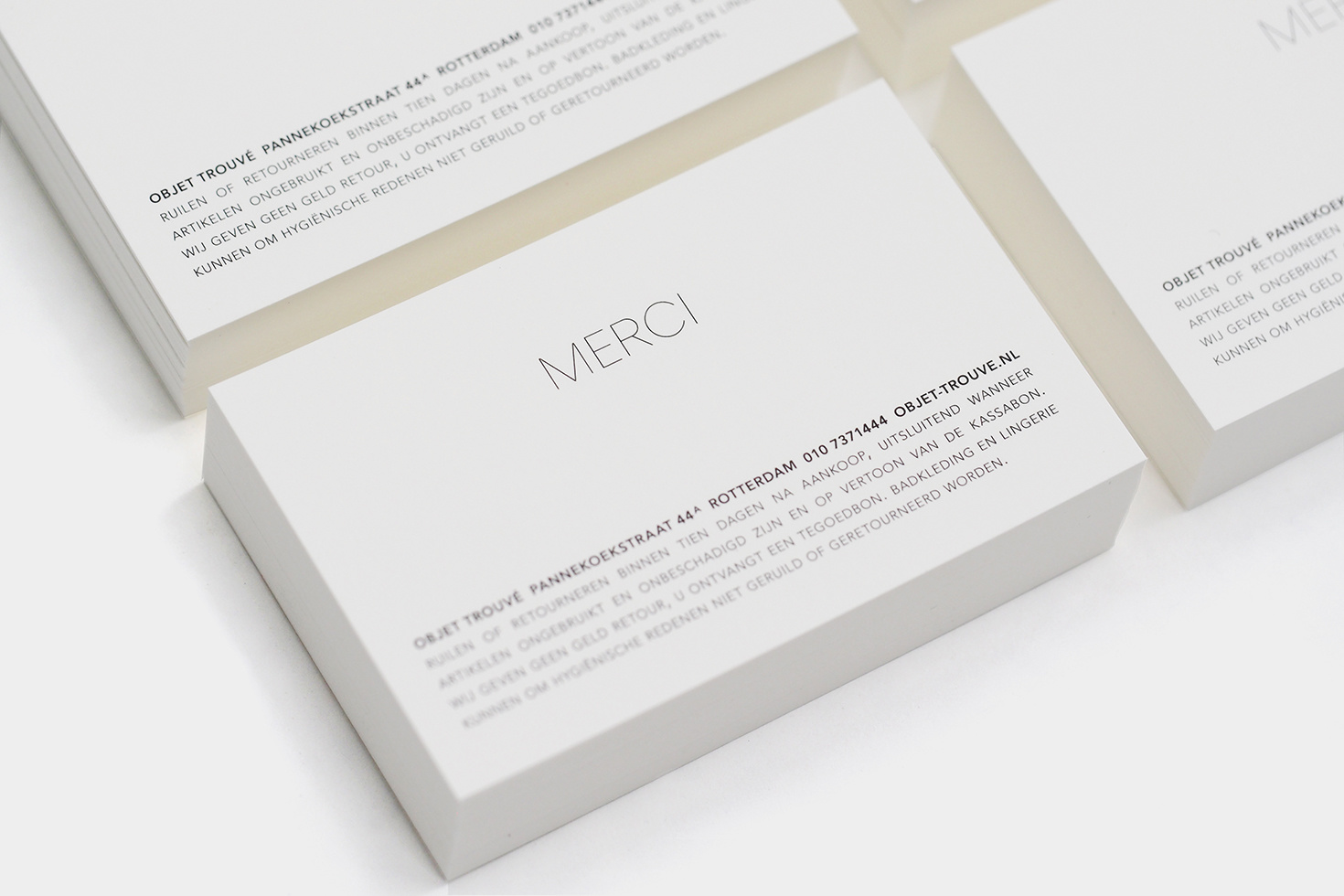 Photography Anna Ciolina & Marjolein Delhaas
Clothing Marjolein:
Equipment blouse
Michel Vivien shoes
Citizens of Humanity jeans
Wouters & Hendrix bracelets

Graphic designer Marjolein Delhaas developed Objet Trouvé's visual identity.
We already know everything she designed for Objet Trouvé is beautiful, but what is the story behind the O's?
WHAT WAS THE MAIN CONCEPT BEHIND YOUR DESIGN?
When I learned about Objet Trouvé's concept, the idea came up pretty quickly. Josje and Floor curate their collection by carefully selecting beautiful and unique items. Always on the lookout for the right items to complete, refresh or extend their customers' wardrobe. I wanted to built a similar collection with the visual communication items.
The O (from Objet) was chosen as the highlighted, recognizable element, continuously changing its style with every different corporate item. Sometimes modest, another time with a little 'wow', but always unique in its appearance.
All the O's are chosen with the same precision as Josje and Floor select their items in store, and are then added to the identity. A range of skin colours form the basic colours of the identity, referring to the human skin palet. It leaves room to add seasonal colors or patterns; like seasonal trends in fashion blend in with everlasting basics and icons.
WHEN DID YOUR START WORKING WITH OBJET TROUVÉ? CAN YOU TELL US SOMETHING ABOUT YOUR FIRST MEETING?
Our first meeting was with Floor, March 2012. I remember the date well as it was one of of the projects I started with coming back from my first maternity leave. I felt to be asked for, in my eyes, a dream project. Designing the identity for a concept store, selling the finest brands, located in my beloved hometown ánd on top of it working with these inspiring ladies!
WHAT MAKES OBJET TROUVÉ X MARJOLEIN DELHAAS A GOOD MATCH? 
We happen to have a lot of equal interests and fun! The fact that I like fashion and they like (graphic) design comes in handy. It makes us both very involved in what we do or are up to. I love their open minded approach towards design, that they dare to be different. I know not everybody goes for an identity that is evolving and growing stronger along the way.
WHAT'S YOUR FAVORITE DESIGN FOR OBJET TROUVÉ? 
Hard, as I loved working on every single item. All the items have their own character, but when I see how the initial idea works out the whole is greater than the sum of parts. I am very pleased though with the first website I made for them. Mixing all the elements together; type, colour, image. The way the skin coloured layer worked out on top of the seasonally changing images happened to be a lucky shot. It wasn't just a style element, but a solution to cover the sometimes bad photography they had to work with in the beginning. A simple trick, but at the same time elegant and appealing. I tried to capture at least a bit of that feeling while working on the online store (launched in 2017), which replaced the initial website.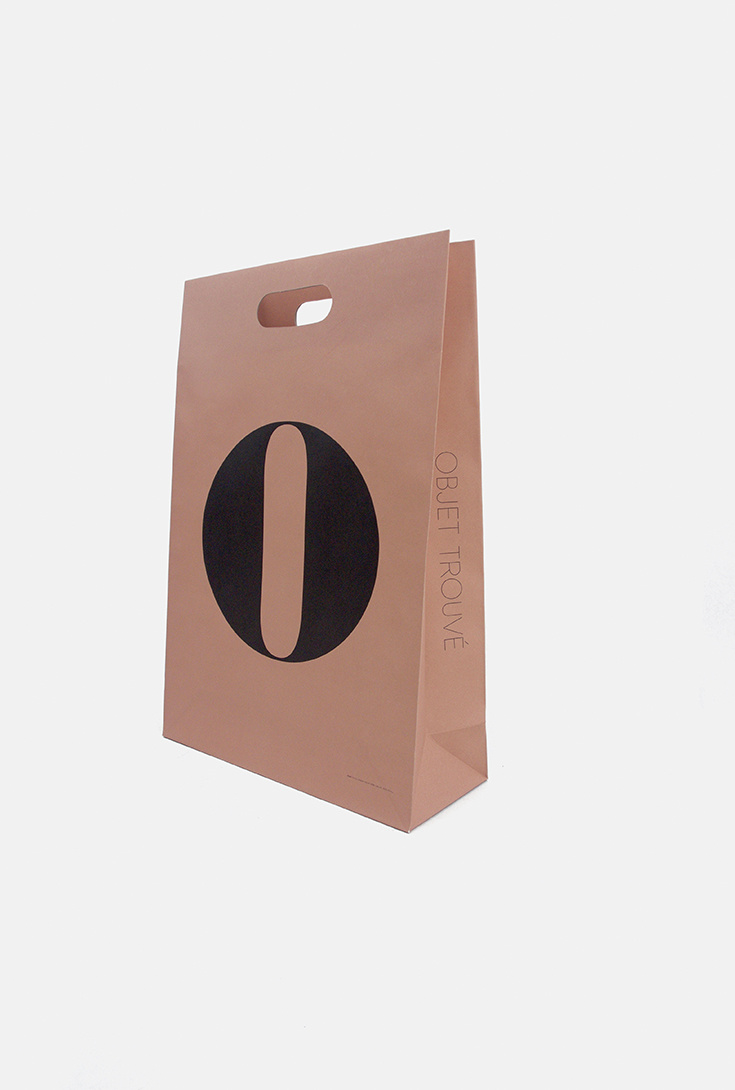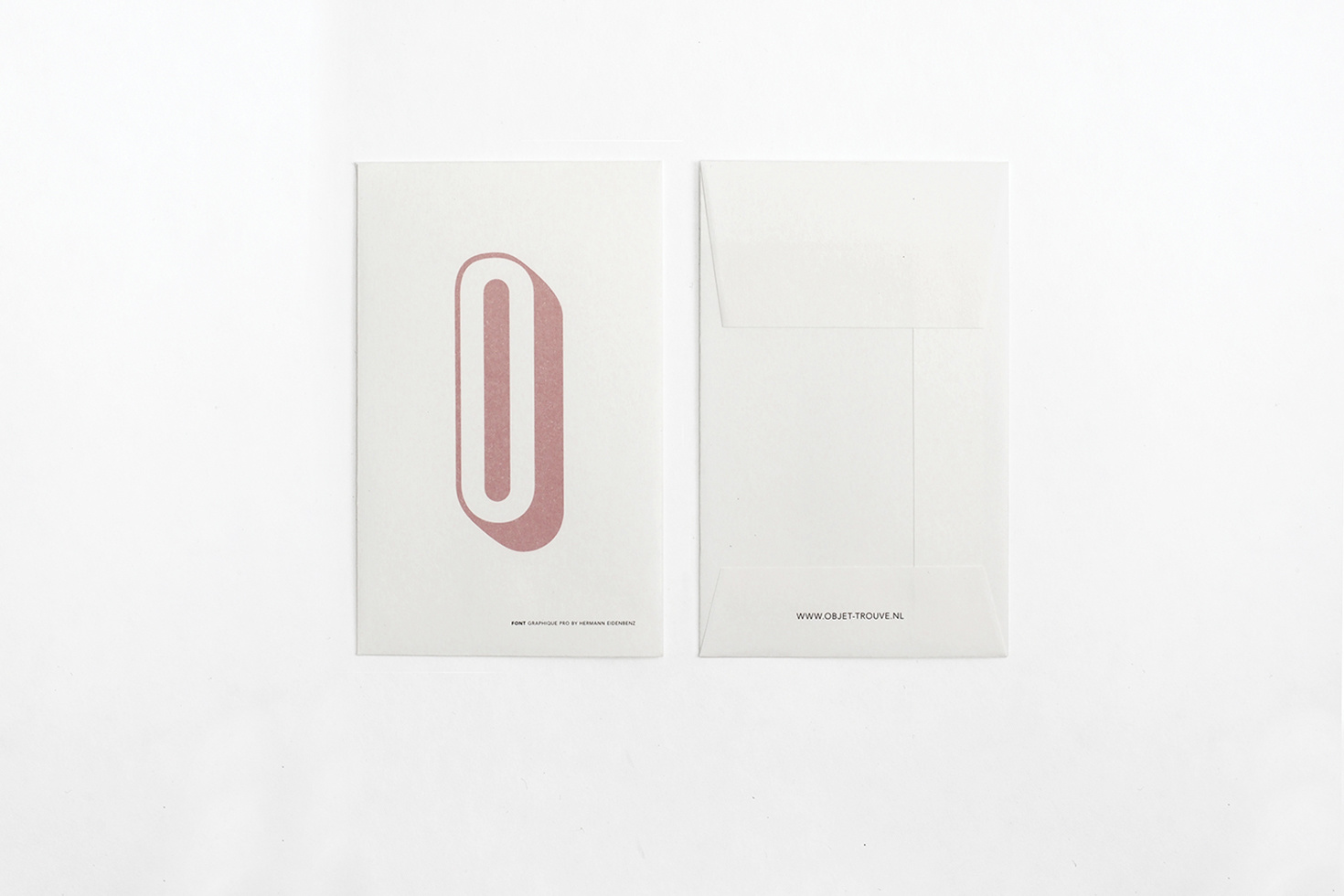 DID YOUR COOPERATION CHANGE HOW YOU THINK ABOUT FASHION?
Hahaha, not how I think about fashion, but definitely makes me spent more money on it, more often.
AT LAST, WHAT'S ON YOUR WISH
LIST TO DEVELOP WITH OBJET
TROUVÉ IN THE COMING 5 YEARS?
Adding a new item is every time a huge pleasure. An idea that has been there from the beginning, but not realized yet, is making a sustainable, re-usable version of the shopping bag. I'd like to realize it one day!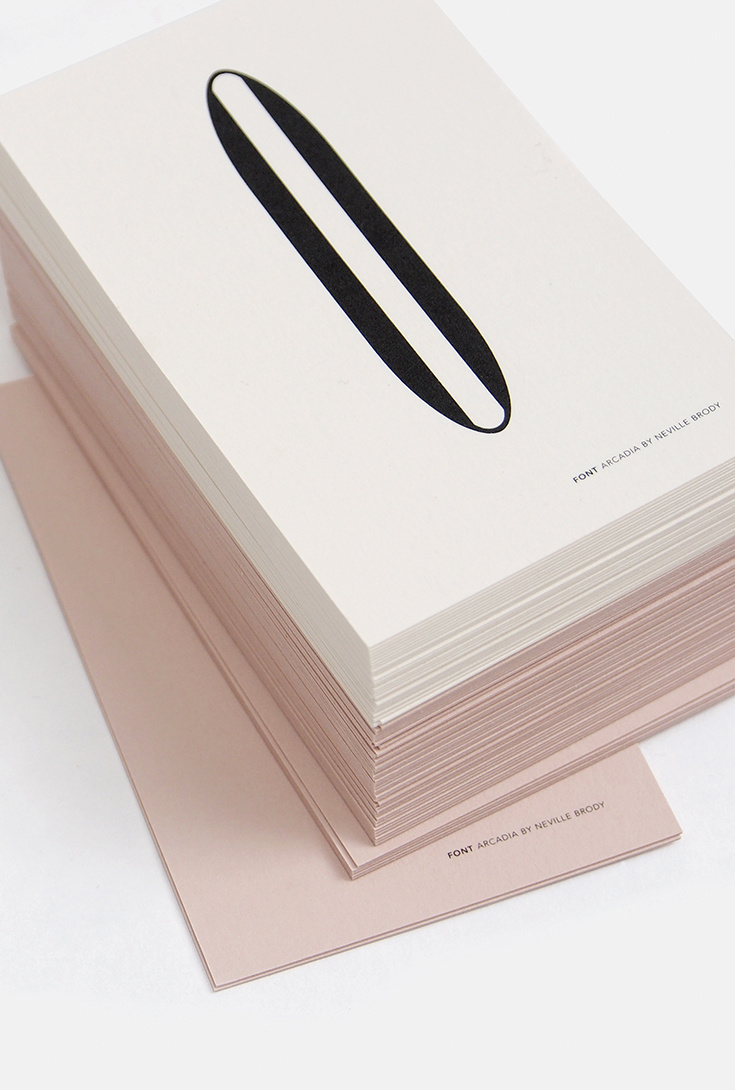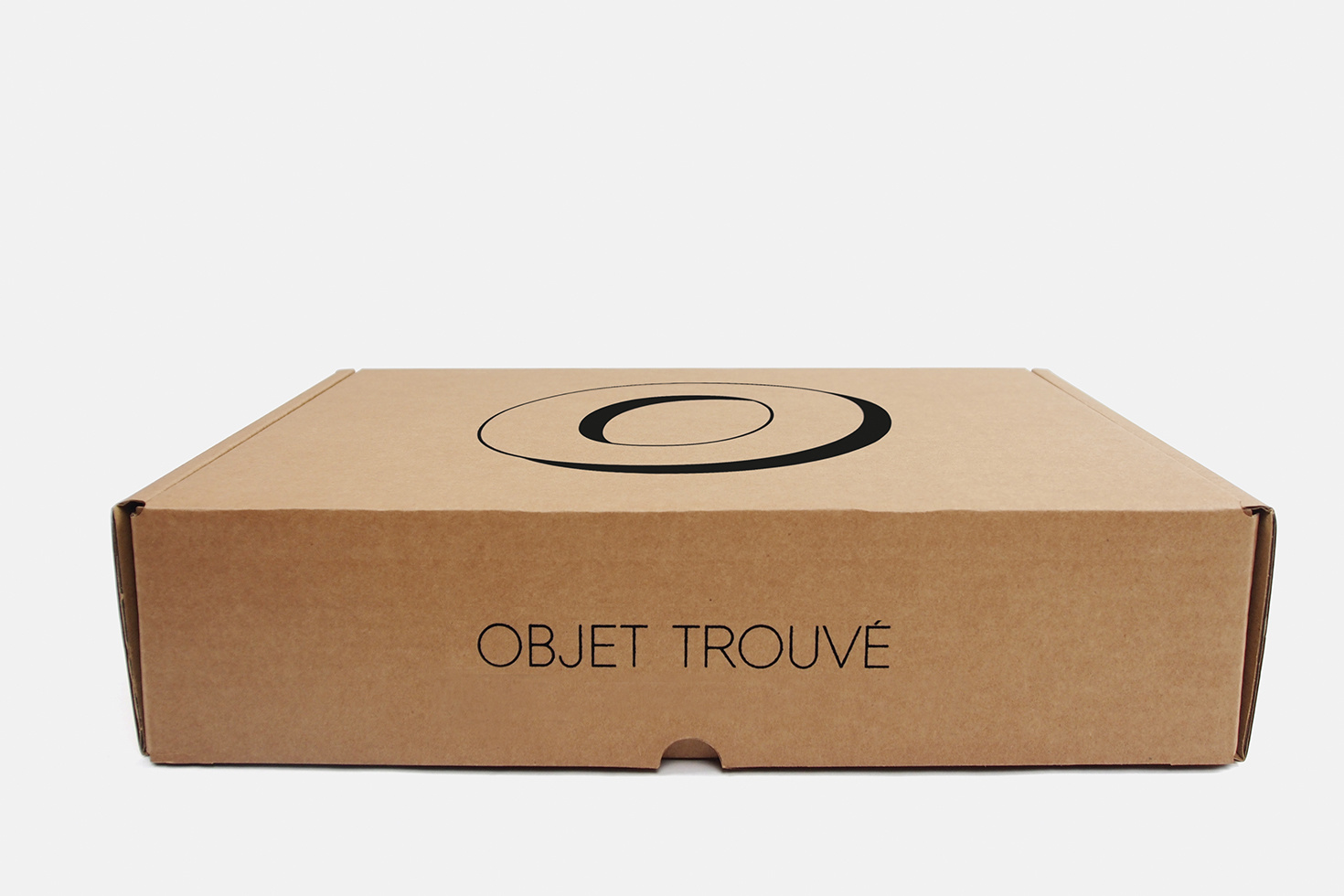 All the items have their own character, but when I see how the initial idea works out the whole is greater than the sum of parts.